Testingfg of Ads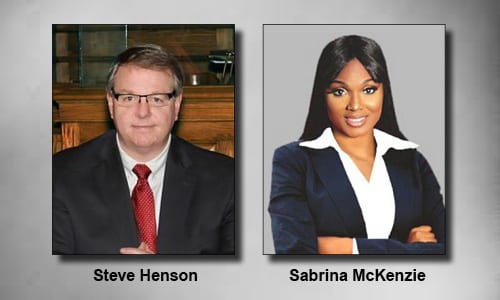 Sabrina McKenzie has requested a recount in the State Senate District 41 race. Incumbent Steve Henson had a 111 vote lead over McKenzie in the May 22 primary. Henson received 50.40% (6,928 votes) while McKenzie received 49.60% (6,817 votes).
District 41 covers parts of DeKalb and Gwinnett counties.
McKenzie commanded the lead among Gwinnett County voters, garnering 62.28% (1,179 votes), while Henson received 52.43% of support (6,214 votes) in DeKalb County.
A recount of the votes cast will be held on Wednesday, June 6, at 9 a.m., at the office of the DeKalb County Board of Registration & Elections, located at 4380 Memorial Drive, Suite 300, Decatur.
The recount is open to the public.
UPDATE: Steven Henson's victory stands after recount in State Senate District 41 race