Testingfg of Ads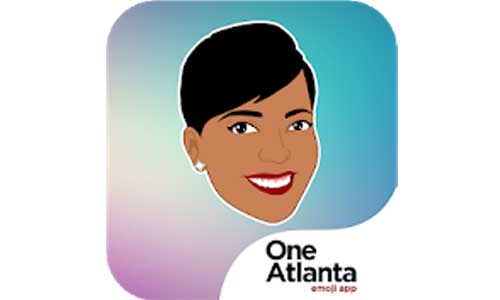 Atlanta has launched its own Emoji app to promote connectivity and city pride  Atlanta Mayor Keisha Lance Bottoms launched the "One Atlanta" Emoji app, a smartphone keyboard composed of relatable emoji characters that highlight residents' shared experiences while promoting connectivity citywide.
Bottoms has also partnered with Pandora to share her favorite Atlanta-themed songs in a personal playlist.
The One Atlanta Emoji app offers more than a dozen Atlanta-themed images, which foster a sense of collective culture and community pride. The animated icons of figures, objects and symbols celebrate the common experiences of diverse Atlantans, while highlighting popular sentiments and familiar attractions that have influenced the conversation about Atlanta on the world stage.
"The One Atlanta Emoji app is about connecting Atlantans to City Hall through the communication of unique, local experiences that we all know and love," said Bottoms. "… Our vision for One Atlanta demands that we find innovative ways to talk with multiple demographics in an accessible and engaging way. The One Atlanta Emoji app is a convenient and exciting new tool that will enable Atlantans to communicate pride in our city while accessing important news and City updates that impact their lives as residents."
The City of Atlanta collaborated with local tech company, Eboticon, to create the One Atlanta Emoji app. As an emerging technology hub, Atlanta continues to strengthen its position as a global leader and has been named one of Forbes 5 U.S. Cities poised to become a future tech mecca. The development of the One Atlanta emoji app represents a new opportunity to solve modern challenges by leveraging the innovation of local tech companies.
Users will have the opportunity to submit and vote on the next One Atlanta-themed emoji to be added to the collection. To submit an idea, users simply push the "Suggest a New One Atlanta Emoji" button on the settings page. Users may also email the City directly through the app, by pushing the "Contact Us" button.
The One Atlanta Emoji app features push notifications for real-time updates related to City news, advisories, and communications. The One Atlanta Emoji app is the latest addition to the City's web-based communications applications including ATL311 and NotifyATL.
To download, search 'One Atlanta Emoji' app in the iOS App and Google Play stores, click the links below.