Testingfg of Ads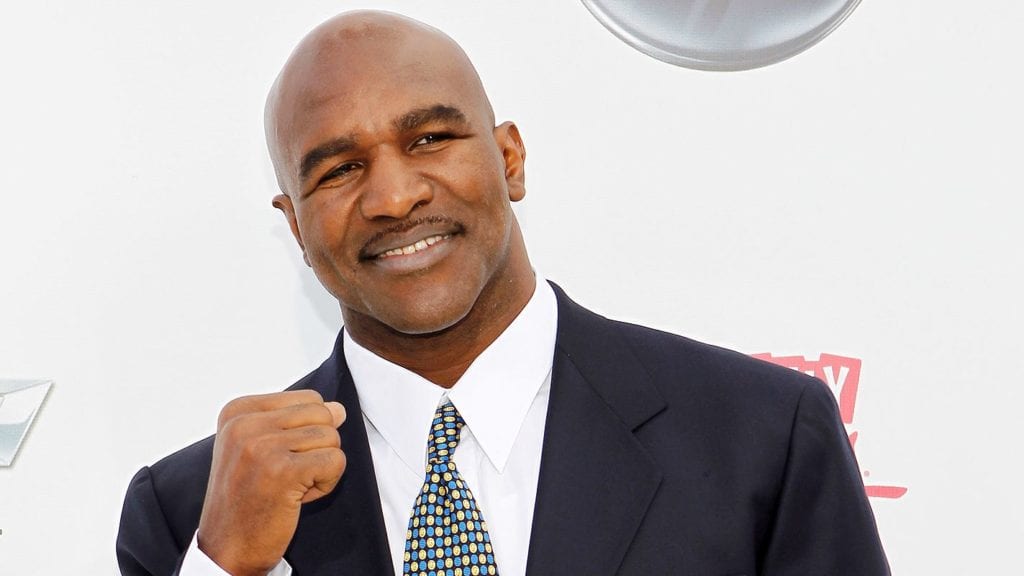 Atlanta Mayor Kasim Reed announced today that a new sculpture honoring champion boxer Evander Holyfield will be placed in front of the Flatiron Building in Downtown Atlanta. The nine-foot bronze sculpture, by master sculptor Brian Hanlon, will be installed on the site in early 2018. The new work honors Holyfield's achievements, and will remind viewers of his contributions to the sport of boxing and the City of Atlanta's proud legacy of athletic achievement. Holyfield was elected to the International Boxing Hall of Fame Class of 2017, his first year of eligibility.
"I am proud to announce that the City of Atlanta will honor one of our most accomplished residents, Mr. Evander Holyfield, with a new statue," said Mayor Kasim Reed. "Holyfield is an Olympic bronze medalist, the four-time heavyweight champion of the world and now a hall-of-famer. He represents what is possible in Atlanta: coming from humble beginnings, through dedication, hard work and a supportive community, rising as a champion. This statue is a fitting tribute to an individual who has meant so much to our city and our nation."
Holyfield was raised in the Bowen Homes Housing Project in Atlanta, and began boxing in a program at the Warren Memorial Boys Club in Southeast Atlanta. He represented the United States at the 1984 Olympics, where he won the bronze medal in the Light Heavyweight division and became the first and only boxer to reign simultaneously as champion in the Cruiserweight and the Heavyweight divisions. Holyfield went on to become the first boxer since Muhammad Ali to win the heavyweight title three times.
Atlanta has a long history with the sport of boxing, including professional boxer Muhammad Ali lighting the Olympic Torch to open the 1996 Centennial Olympic Games, and hosting memorable and historic matches such as Ali's comeback fight against Jerry Quarry in 1970. In 1985, Evander knocked out opponent Rick Myers in a match held in Atlanta.
"I am honored to receive this distinction from the City of Atlanta, to be memorialized with a statue in my hometown," said Evander Holyfield. "I want to thank Mayor Kasim Reed, my family and all of the people who helped me throughout my life. No one achieves anything without a support system behind them. I got my start at the Warren Memorial Boys Club, where my coach gave me my first opportunity to do something and be somebody special. I am so proud and thankful."
Sculptor Brian Hanlon has other sculptures on display in the City of Atlanta and the metropolitan Atlanta area: the statue of Dominique Wilkins outside Philips Arena, the statue of legendary Braves General Manager Bobby Cox outside of SunTrust Park and the statue honoring Charles Barkley at Auburn University. The sculpture and installation will cost $90,000.
Earlier this month, Mayor Reed announced a $4.4 million investment in new landmark public art for the City of Atlanta, including new works at sites in Downtown Atlanta. Over the past eight years, the Reed Administration in partnership with the Atlanta City Council has sought to deepen and expand our collective cultural assets. Mayor Reed has invested in Atlanta's large and small cultural institutions and protected funding for local artists and festivals. More than $20 million has been allocated to the Office of Cultural Affairs to look for new ways to increase public engagement with Atlanta's arts and culture.