Testingfg of Ads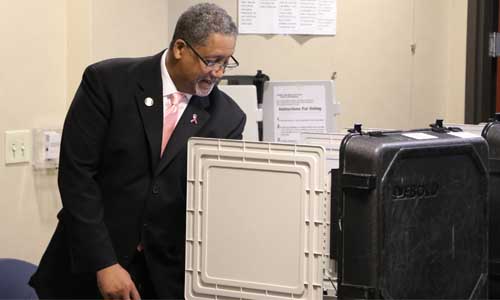 Mayor Jason Lary was joined by a group of supporters today(Oct. 15) at the Stonecrest Library precinct, where he cast his vote for re-election.
The group joined Lary outside for a photo op, where Lary announced "Our future is bright in Stonecrest."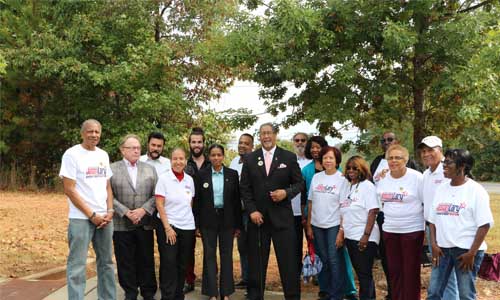 Early voting in DeKalb County began on Monday and runs through Nov. 1. Voters in 12 municipalities as well as unincorporated DeKalb will be able to participate because there is a countywide referendum on a proposal to restructure DeKalb's ethics board.  Those who live in the 12 cities will elect mayors and/or City Council members.
Voting Locations for Early Voting:
Voter Registration & Elections Office
4380 Memorial Drive, Suite 300 Decatur
Brookhaven: Briarwood Recreation Center
2235 Briarwood Way NE Atlanta
Dunwoody: Dunwoody Library
5339 Chamblee Dunwoody Road Dunwoody
Stonecrest Library:
3123 Klondikje Road, Stonecrest
Early voting: Monday – Friday, Oct.14 – Nov.1,
8 a.m. – 5:30 p.m. There will be no Saturday or Sunday voting.
You must go to your assigned precinct on Election Day, Tuesday, Nov. 5.
DeKalb Advance Voting/Absentee Oct. 14 Turnout 2019 General Municipal/Special Election:
Main office: 86
Brookhaven: 26
Dunwoody: 155
Stonecrest: 48
Total: 315