Testingfg of Ads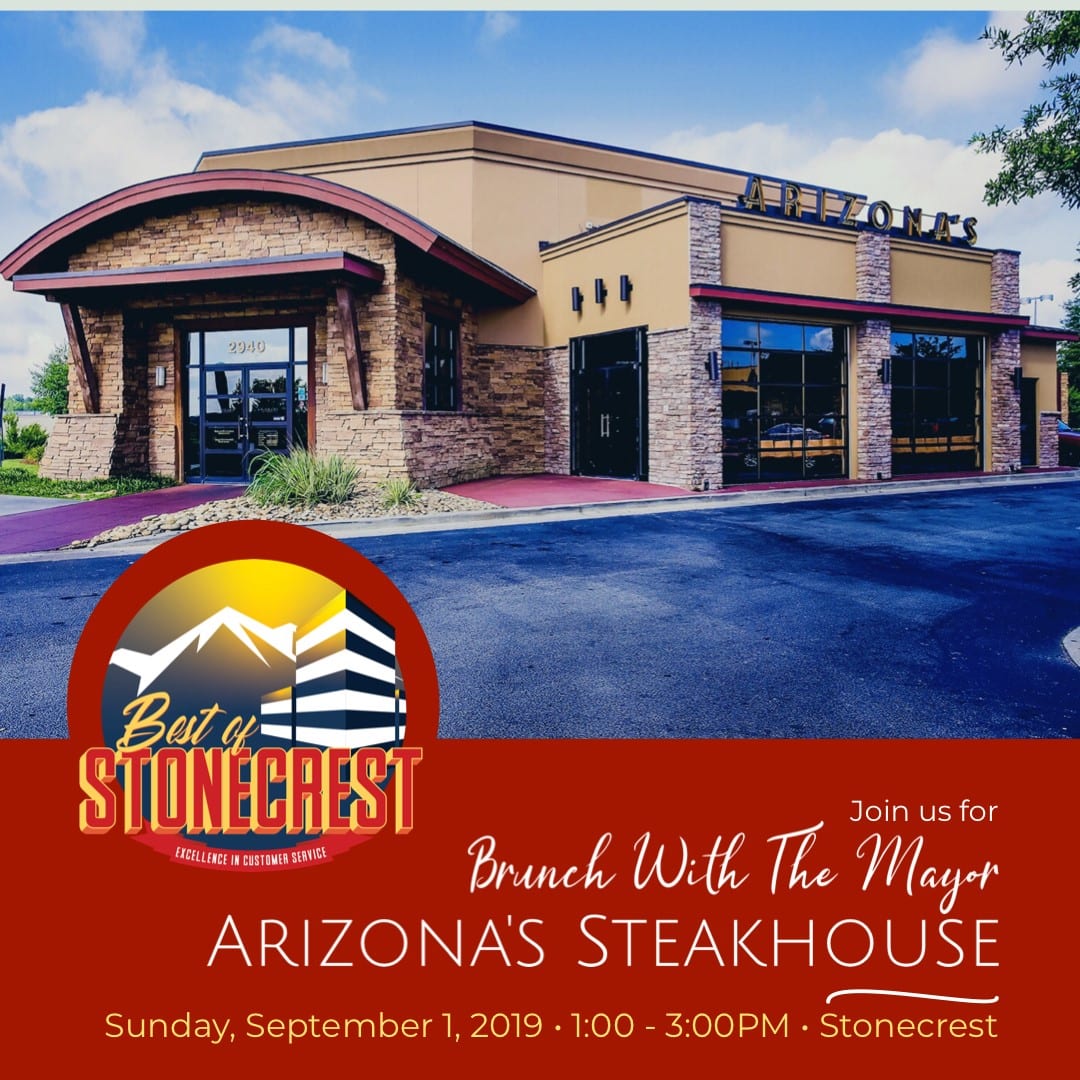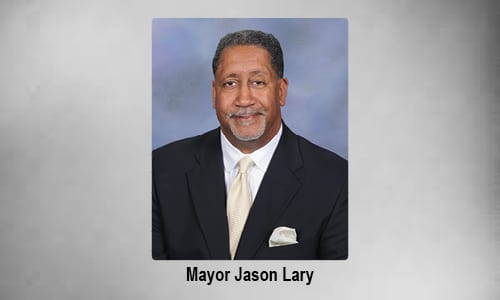 STONECREST— Mayor Jason Lary is encouraging the public to join him, city staffers and community leaders at a special brunch celebrating the reopening of Arizona's Steakhouse on Sunday, Sept. 1, 1:30 p.m.
The Stonecrest restaurant recently closed for a few days after a failed health inspection. However, it resurfaced two weeks ago with a near perfect score.  As a part of Arizona's new commitment to excellence, the restaurant owners announced on Tuesday that they are under new management.
The mayor said he wants Stonecrest citizens to know that the city and its community partners are supporting Arizona's.  As a part of The Best of Stonecrest, a new city initiative,  Lary said he is standing by this Stonecrest business and hopes to help its management rebuild consumer trust.
"Arizona's is one of the city's finest restaurants and I am standing by them. For more than a decade, Arizona's has been a popular eatery and the city wants to show our support for this important city establishment as they rededicate themselves to a higher standard of excellence," Lary said.
The city has partnered with Arizona's to improve the entire dining experience. The Best of Stonecrest, an initiative created by District 1 Councilman Jimmy Clanton, offers free comprehensive customer service training sessions to Stonecrest businesses.  Upon completion of the training, businesses receive a "Best of Stonecrest" certification and decal to display indicating their commitment to excellence.
"The City of Stonecrest is committed to making every business, including Arizona's, part of the "Best of Stonecrest," to ensure that each business is providing the best customer service experience possible for our citizens and patrons," said Clanton. "This will ultimately be a win-win for everyone," Lary added.
Arizona's co-owner, Antonio Render, said that he values the wholehearted support his business has received from the city and community.
"We are very excited about Sunday's brunch," Render said.  "Arizona's has been a business partner in this community for over 14 years and we are thankful for the mayor's and community's support as we move past this challenge and return to the high standards we've always held. It means the world to us."
Arizona's is located at 2940 Stonecrest Circle, Stonecrest, GA 30038.