February 10, 2017
4

min
171
0
Testingfg of Ads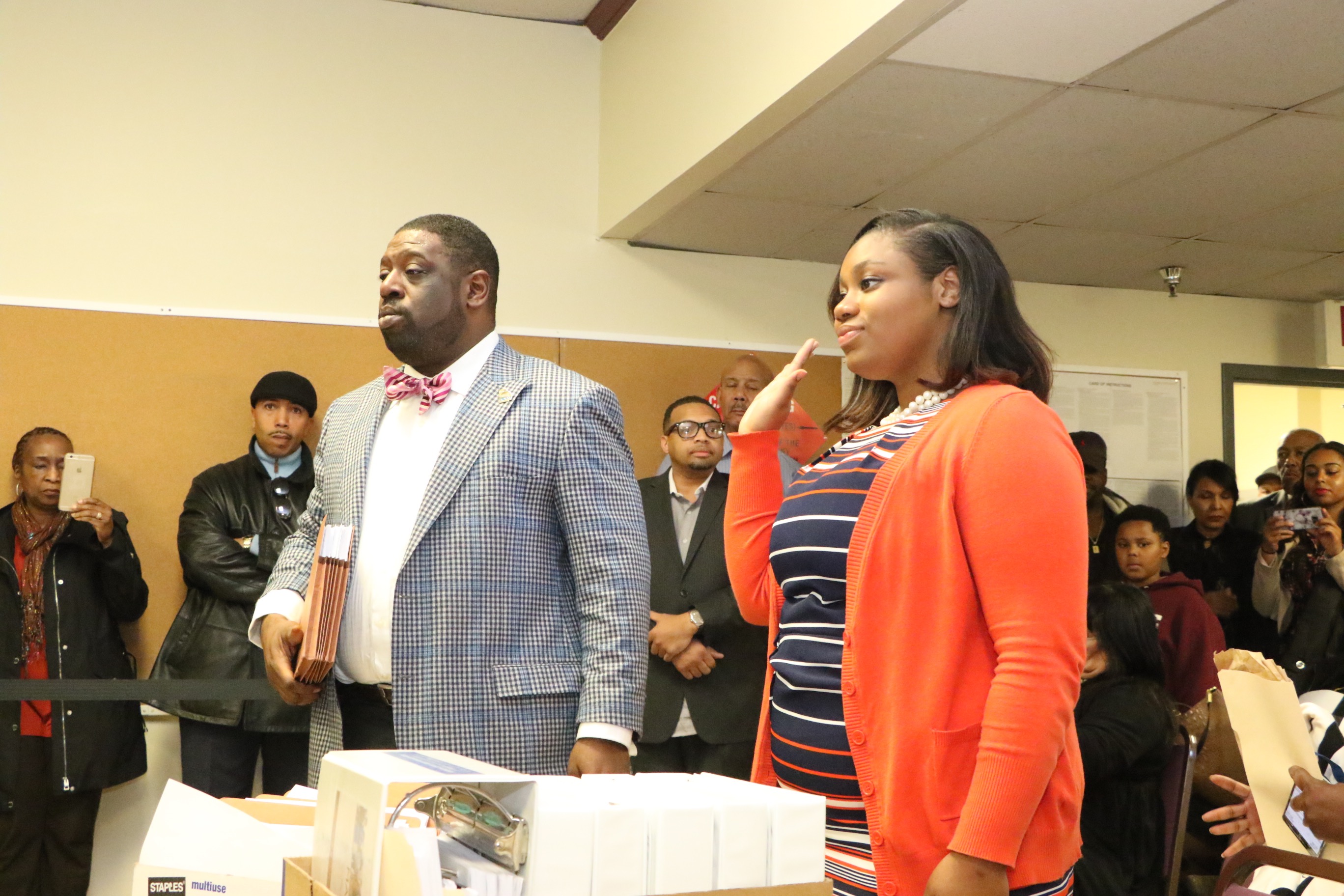 By Mackenzie N. Morgan
Applause and cheers filled the DeKalb County Board of Elections chambers as the board unanimously decided that Mary-Pat Heactor is qualified to run for office in the city of Stonecrest.
The 19-year-old Spelman College sophomore will be one of four candidates on the ballot seeking the District 4 seat on the new Stonecrest City Council, which will be comprised of five members and a mayor. Election Day is March 21.
Opponent George Turner, Jr. had challenged Hector's age to serve. The board had to determine if Hector needed to be 21 since the city's charter specifies no age requirements.
"I feel amazing. I feel great. But I'm not just concerned about my feelings but the feelings of my team," said Hector "When I originally told them about the contest (from Turner), they felt depressed and sad. They felt like they were robbed of something. But this isn't just about me. It's about young people in the state of Georgia and around the nation. It's letting them know that you can be a part of the political process."
Turner said he would not appeal the DeKalb Board of Elections' Feb. 9 decision.
"I'm glad the question was answered. It is now cleared up and I won't be appealing it," Turner said immediately following the hearing.
A crowd of supporters for Hector packed out the hearing. Several spoke in favor of Hector during public comments, asking the board to allow her the chance to run.
Attorney Marvin Arrington, Jr., who is a Fulton County Commissioner, represented Hector at the hearing. Arrington cited several examples of teens serving in public office including John Eunice who was only 18 when he was elected in 2003 to the Valdosta City Council. He became the youngest person ever elected to a city council in Georgia.
Arrington said he believed that Turner's challenge to Hector's age was unconstitutional. He argued that since the Stonecrest charter did not specify any age requirement to serve but instead stated that a candidate shall be 18, Hector met the qualifications.
"It is really unfortunate that women and minorities are still fighting for access to the ballot," said Arrington.
Hector said she decided to run after fellow students and peers encouraged her. She said they were disappointed with the results of the Presidential election and thought about ways they could make a difference on a local level.
"We need to be more involved in the political process and do more than just register people to vote and actually start running for office. We want to be the change we wish to seek," said Hector.
"I have heard my elders say 'wait your turn.' It's shocking because all my life, I've done nothing but serve my community. I think it's a time for change, a time for a breath of fresh air. Isn't that what Stonecrest was supposed to be about?" said Hector.
Hector is pursuing a double major in Political Science and Comparative Women's studies at Spelman College in Atlanta.