Testingfg of Ads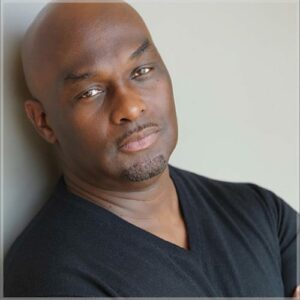 Atlantans are mourning the death of actor Tommy Ford, who appeared in over 100 productions including co-starring in the 1990s Fox sitcom, Martin.
Thomas Mikal Ford played the role of "Tommy Strawn," one of Martin's best friends on the show.
The actor was placed on life support and hospitalized in Atlanta for an aneurysm that ruptured in his abdomen, several media outlets reported. Ford died on Oct. 12. He was 52  
Ford was involved in several projects in Atlanta including serving as a faculty member at Georgia Piedmont Technical College's growing film and television program. The college's president, Dr. Jabari Simama, stated in a note to faculty: "In the short time that Mr. Ford was a part of the Georgia Piedmont family, he made a deep impression.  He developed an innovative 12-week workshop in digital media, television and film specifically for high school and out-of-school African American men to teach them about the television and film industry and provide mentorship opportunities. He will be missed."
The program Ford developed for Georgia Piedmont was in partnership with DeKalb and Fulton County Workforce Development agencies.
Facebook and other social media lit up with condolences for Ford's family and memories of him were shared by those who had the chance to meet or work with Ford.
Comedian and actor Martin Lawrence posted several messages on his social media accounts lamenting the loss of Ford. Lawrence said Ford possessed "a positive attitude and so much joy.
GPTC Police Chief Melody Maddox said in a Facebook post: "RIP Tommy Ford! So glad we had the opportunity to meet. Thank you Hank Stewart Poet II for the connection. He will surely be missed!"
WSB TV reporter Tom Jones described Ford as down to earth: "I met this brother, Tommy Ford, on more than a few occasions. No matter where it was he was always a gentleman. Always talking about children and keeping kids off drugs, away from violence and on the right track. You would never know he starred on the hit sitcom Martin. He never brought it up. Neither did I. He did bring up his children's books though. He was very proud of them and wanted the world to know about them. Tommy, you had so much more work to do on this planet. But God had other plans. May you rest peacefully in heaven."
Courtney Dillard, who heads the Rockdale County-based mentoring and community services organization, The Leadership Team, posted: "Our brother, friend and our partner: WE LOVE YOU TOMMY FORD YOU'VE DONE GREAT THINGS ON EARTH!
Shivern Jones-Jeter, hospital chaplain at Rockdale Medical Center, said she was saddened to hear of the passing of Ford.
"I had the pleasure of meeting him on several occasions, he was very sweet and very committed to community outreach! I was truly a fan of his character on the sitcom," said Jones-Jeter who posted a picture of herself with Ford.
Candace Ledbetter, an Atlanta consultant, said she had the pleasure of having lunch with Tommy some years ago and remembers Ford's humor.
"He was transitioning to Atlanta and was looking to bring a few creative projects to life. I'll never forget his sense of humor, his signature laugh and his overall zeal for life, laughter and success!," Ledbetter said in her Facebook post.