Testingfg of Ads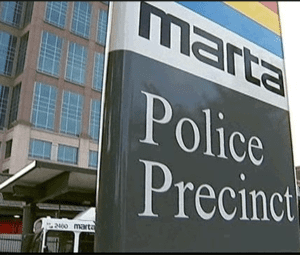 The MARTA Police Department will create a simulated full-scale training exercise (Operation Deep Impact) Nov. 5-6. The exercises will begin on Saturday at 11:30 p.m. and end on Sunday, Nov. 6, at 3 a.m. The exercises will be conducted at the Sandy Springs and Decatur MARTA stations.
The annual drills are designed to evaluate emergency response capabilities in the event of an actual threat to the system. The training exercise provides the opportunity for MARTA Police, MARTA staff and other emergency response agencies to address potential incidents such as terrorist attacks, pandemics or natural disasters, in a real-life setting.
MARTA will be single-tracking at the Decatur Station from 11:30 p.m., with rail service ending at midnight. Bus service will continue at the Decatur bus loop for the entire evening. A bus bridge will start between East Lake and Avondale from 11:30 p.m. until end of revenue service to accommodate for the closed rail lines at Decatur.
Regular service will not be interrupted at the Sandy Springs Station. Customers will be guided by MARTA personnel who will be posted near the platform entrances, since portions of the parking deck will be closed for the exercise.
The Federal Transit Authority and the Department of Homeland Security require that transit agencies of MARTA's size conduct these exercises to assess plans and response capabilities.