Testingfg of Ads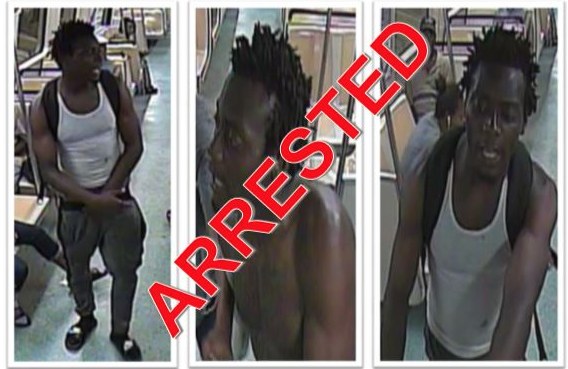 ATLANTA – The Metropolitan Atlanta Rapid Transit Authority (MARTA) Police Department has made an arrest in the Aug. 17 assault aboard an eastbound train near Georgia State Station.
After an extensive investigation, Bernard Edward Daniel, 31, of Talladega, Alabama, was identified as the suspect. MARTA Police obtained arrest warrants for the charges of Battery, Kidnapping, False Imprisonment, and Robbery by Force.
MARTA police worked with the U.S. Marshal Southeast Regional Task Force to locate Daniel in Talladega, Alabama on Sept. 12 and arrested on the above warrants by the Gulf Coast U.S. Marshal Fugitive Task Force until the extradition paperwork was completed.
Today, Daniel was transported to the Fulton County jail to await court proceedings.
"I am happy that this violent offender is off the street and will face justice for the crimes that he committed against an innocent man," said MARTA Police Chief Wanda Y. Dunham.
The case will be turned over to the Fulton County District Attorney's Office for criminal prosecution.