Testingfg of Ads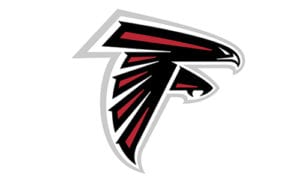 MARTA and MillerCoors will provide free rides to Falcons fans on Sunday, Sept. 16 (vs. Carolina) and Sunday, Sept. 23 (vs. New Orleans).
Miller Lite representatives will hand out free Breeze cards both days between 10 a.m. and 1 p.m. at Indian Creek, College Park, H.E. Holmes, and Lindbergh rail stations.
"The safety of MARTA customers is always our top priority," said MARTA General Manager & CEO Jeffrey Parker. "By providing Breeze cards for Falcons games, Miller Lite is helping us ensure fans will have a great time and a safe ride on our transit system."
Miller Lite has provided more than 100,000 free rides to Falcons fans since 2014.
"At MillerCoors, we're committed to helping football fans Celebrate Responsibly," said Diane Wagner, alcohol responsibility manager for MillerCoors. "We're proud to partner with MARTA and United Distributors for the fifth year in a row to offer Falcons fans safe and alternative transportation on their first two home games of the 2018-2019 season."
MARTA's Dome and Vine City Stations are closest to Mercedes-Benz Stadium. Route and schedule information for rail, bus, and streetcar service is available at www.itsmarta.com.