Testingfg of Ads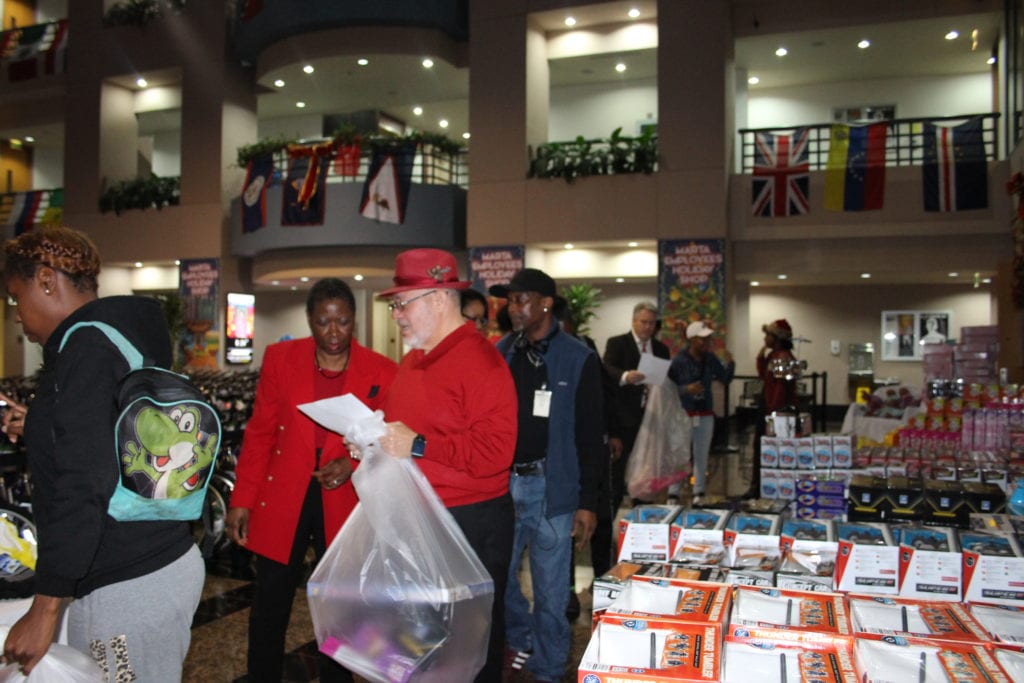 This morning, MARTA opened its annual holiday shop for the previously selected families of 3,000 children who were granted gifts for Christmas.
Through its Charity Club, MARTA employees and ATU Local 732 raised more than $65,000 to provide the gifts to the families previously signed up for the giveaway. This 30-year tradition is an unforgettable experience for families in need of assistance. The gifts were distributed today in the first floor atrium at MARTA headquarters, located at 2424 Piedmont Road, N.E.
MARTA Interim GM/CEO Elizabeth O'Neill joined Charity Club Chair Linda James and Executive Director Warren McMichael as they opened the holiday gift shop to the pre-registered families of children, age 2 to 10. The brand-new toys included trucks, dolls, games, tablets, and bicycles.
"We are a family at MARTA and this is like Christmas morning for us," said MARTA Interim GM/CEO Elizabeth O'Neill.