Testingfg of Ads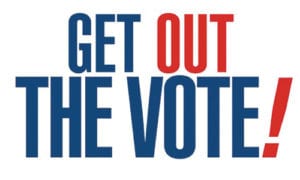 MARTA will mark National Voter Registration Day, Sept. 25, from 10 a.m. to 6 p.m., with activities at the Five Points Station. 
Volunteers from local organizations will have paperwork for those interested in registering to vote. Please bring your state identification card, state-issued driver's license or be prepared to give the last four digits of your Social Security Number.
Community organizations also will partner with MARTA to host another drive on Tuesday, Oct. 9, 10 a.m. until 1 p.m., at the Doraville Station. 
The non-partisan events are designed to ease the voter registration process. Activities will not endorse any campaign or candidate.