Testingfg of Ads
MARTA Police say the department has seen a 27 percent decline in crime, attributing the drop to several safety initiatives and its "Ride With Respect" program.
MARTA officials gave an overview of those initiatives at a March 29 roundtable with media representatives.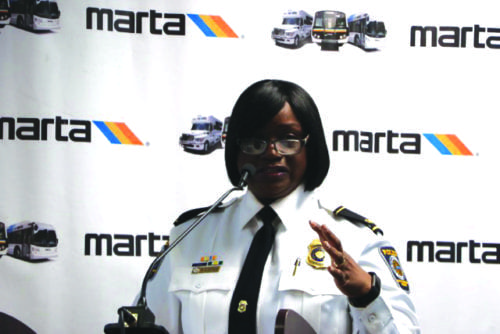 MARTA Police Chief Wanda Dunham said the "Part 1 crimes," the tier that includes murders, rapes and assaults, were lower than the department has seen in the past five years, despite four homicides this fiscal year. Dunham said suspects had been arrested in all four of the homicides.
A big part of the success in lowering crime, Dunham said, has to do with the 10,000 cameras watching every move on MARTA's buses and trains. In January, for example, detectives were able to quickly track down and arrest the rider who stabbed a panhandler who had asked him for money after reviewing surveillance from cameras.
The installation of the cameras, which began in 2014, was completed last year. The $22 million program was funded by the U.S. Department of Homeland Security and MARTA.
Dunham said a greater police presence and MARTA's app, which allows riders to use their cell phones to report suspicious activity and disturbances, also are deterring crime. Dunham said the app has had more than 26,000 downloads so far.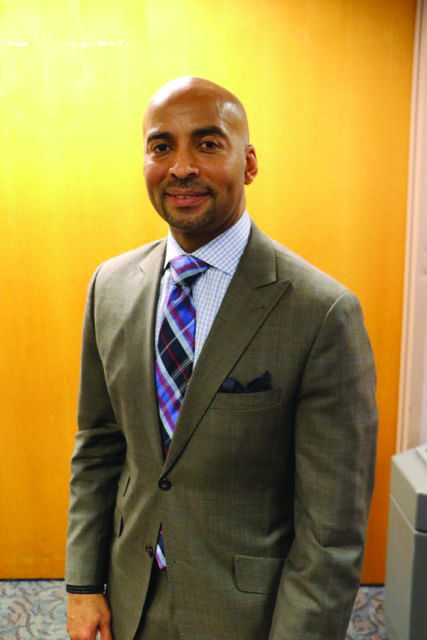 Additionally, through the Ride With Respect program, 10,049 people displaying what CEO Keith Parker called "knuckle-head" behavior have been suspended from riding MARTA since the program was launched in 2013. About half of the suspensions, officials said, were due to fare evasion.
Parker said he hopes to send the message that bad behavior will not be tolerated and "If you commit a crime on MARTA, you're going to be caught."
Parker said the stepped-up safety initiatives have made MARTA among the safest transit systems in the country.
Parker said he cares deeply about customers' safety because his own family members use MARTA and he believes in listening and responding to the community's needs.
"We want everyone who rides MARTA to feel safe," said Parker. "We want this region to be one of the worst places to commit a crime."