Testingfg of Ads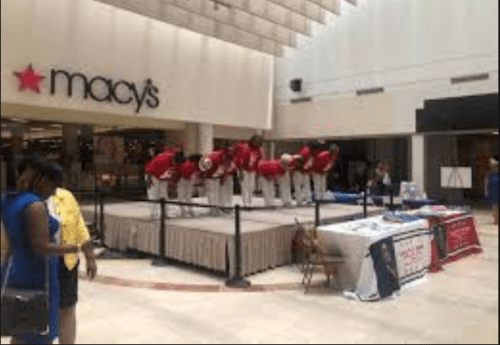 Macy's is closing at the Gallery at South DeKalb Mall, 2731 Candler Road, Decatur, and will begin clearance sales this month, a store spokesperson said.
Jacqueline King, director of media relations for Macy's South Region, told On Common Ground News thatMacy's does not have a specific closing date but the clearance sales are expected to run approximately 8 to 12 weeks.
"The decision to close a store is always a difficult one, but Macy's is proud to have
served the Decatur community over the past 50 years, and we look forward to continuing to do so at nearby Macy's stores including Macy's Northlake Mall, Macy's Lenox Square Mall, Macy's Stonecrest Mall and online at macys.com
," King said in a statement.
King said Macy's has about 80 workers at the South DeKalb store and some of them may be placed at nearby stores, while others will be offered severance compensation.
"Regular, non-seasonal colleagues who we are unable to place at nearby Macy's stores will be eligible for severance, including outplacement resources," King said.
DeKalb County Commissioner Larry Johnson said Macy's is an "institution" that will be missed in South DeKalb.
"We are truly going to miss the South DeKalb Macy's. They have been great community partners, not only as a retail store offering great customer service but lending support to several community projects such as helping local shelters," said Johnson, whose District 3 includes The Gallery at South DeKalb.  In December," Johnson hosted his 21stAnnual Tree of Love program to assist needy families at the stage outside of Macy's.
Johnson said he was proud of the accomplishments Macy's has made during its long tenure at the Gallery at South DeKalb mall.
"The store had made a turn-around from being a customer return store to carrying designers and goods the community wanted. I loved shopping there for perfume and other gifts for my mom when she was living and my wife, and myself," said Johnson. "They remodeled the second floor. They worked hard to keep the store open. They have been an institution in this community."
The South DeKalb Macy's was originally a Rich's department store, which opened in 1968 under Thor Equities.  Macy's opened in 1969, King said.
In addition to the South DeKalb store, the iconic retail giant is shutting down at least 11 other stores nationwide including its Northgate Mall store in Cincinatti, where Macy's Inc. is headquartered, officials said. The Cincinatti store also will begin having its clearance salesbeginning this month, running for up to three months, officials said.
King said she could not provide details about the decision to close the South DeKalb store or whether the company plans to look at developing more business online.
"In today's retail space, we continuously review our brick-and-mortar locations, evaluate opportunities to maximize value and ensure the sustainable, long-term growth and success of our store business," King said. "This is all the information we are able to share at this time."
Macy's plans to unveil a three-year strategy and growth plan on Feb. 5 during its Investor Day that it is hosting at the New York Stock Exchange, officials said.