Testingfg of Ads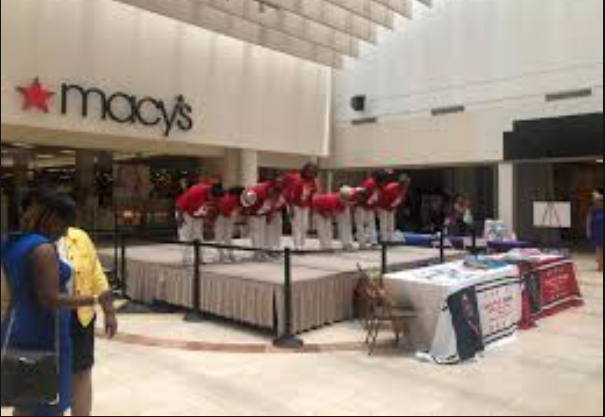 Macy's is closing in March at the Gallery at South DeKalb Mall, 2731 Candler Road, Decatur, according to reports.
In addition to the South DeKalb store, the iconic retail giant is shutting down at least 11 other stores nationwide including its Northgate Mall store in Cincinatti, where Macy's Inc. is headquartered, media sources announced today.
The Cincinatti store will begin having its liquidation sales beginning this month and running for up to three months, sources reported. A final closing date has not yet been set.
Although On Common Ground News has not confirmed a closing date and other details regarding the South DeKalb store, DeKalb County Commissioner Larry Johnson said he had spoken with Macy's officials and confirmed the store's planned closing.
"We are truly going to miss the South DeKalb Macy's. They have been great community partners, not only as a retail store offering great customer service but lending support to several community projects such as helping local shelters," said Johnson, whose District 3 includes The Gallery at South DeKalb.  In December, Johnson hosted his 21st Annual Tree of Love program to assist needy families at the stage outside of Macy's. "
Johnson said he was proud of the accomplishments Macy's has made during its long tenure at the Gallery at South DeKalb mall.
"The store had made a turn-around from being a customer return store to carrying designers and goods the community wanted. I loved shopping there for perfume and other gifts for my mom when she was living and my wife, and myself," said Johnson. "They remodeled the second floor. They worked hard to keep the store open. They have been an institution in this community."
The South DeKalb Macy's was originally a Rich's, which opened in 1968 under Thor Equities.  The mall's other anchor, JC Penney, relocated to The Mall At Stonecrest in 2001. Amazing Rooms moved into the space left behind by JC Penney.
Macy's plans to unveil a three-year strategy and growth plan on Feb. 5 during its Investor Day that it is hosting at the New York Stock Exchange, according to sources.
Check back for updates on the story at www.ocgnews.com