Testingfg of Ads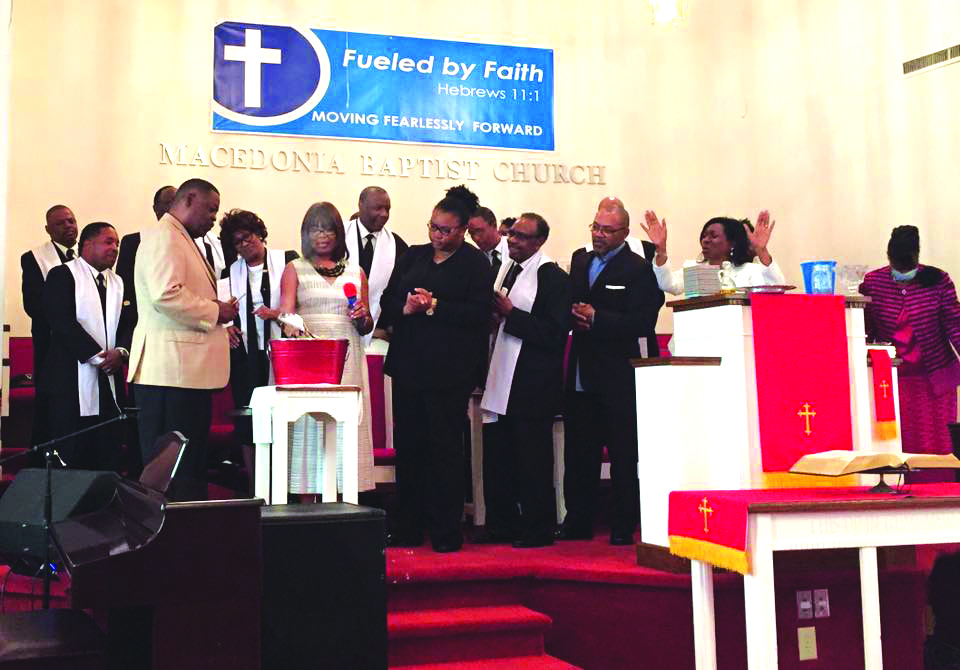 The historic Macedonia Baptist Church in Conyers marked a milestone recently. The congregation, under the leadership of Pastor Billie Boyd-Cox, celebrated the retirement of its mortgage on March 26.
"We thank God for helping provide the vision for us to do it. I prayed and said, 'God, we can't get to our future, as long as we have our past holding us back.' He told me to use what we have just as the woman in the Bible who had only a cup of oil followed Elisha's instructions to use what she had to pay her debts," said Pastor Cox.
Pastor Cox said she used the church's fellowship hall to inspire her congregation of about 200 members to launch a three-year capital campaign to pay off about $70,000. She asked members to pitch in and "buy" as many square feet of the building as they chose for about $327 a square foot. The pledges worked and the congregation paid off the debt in 18 months.
"They were inspired and caught on to the vision and we raised the money faster than expected. We have a lot of members who are on fixed incomes so this has truly been a blessing," said Pastor Cox, who has a background in finance and residential mortgages. "Our banker sent us a congratulatory letter. He said it was a great accomplishment because you don't see too many churches that pay off their mortgages. We just praise God for the vision."
Pastor Cox was appointed to lead Macedonia in September 2012. She was the first woman to take the helm of the church, which was founded in 1873.
Macedonia is located at 1052 Barton St., Conyers.