Testingfg of Ads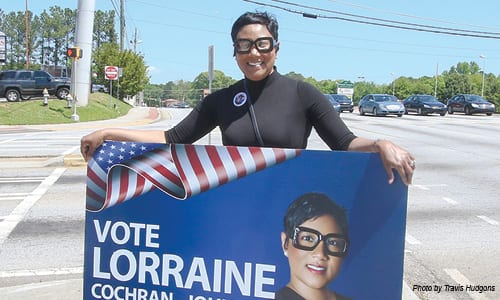 By Valerie J. Morgan
Two women were victorious in DeKalb County run-offs. DeKalb  voters overwhelmingly elected media executive Lorraine Cochran-Johnson to serve as the Super District 7 commissioner in the July 24 runoff.
Cochran-Johnson defeated incumbent Gregory Adams with 67 percent (9,993 votes ), according to preliminary election results. Adams received 32.63 percent (4,840).
The results must be certified by the DeKalb Board of Elections and Georgia Secretary of State.
With Cochran-Johnson's election, there will be three Johnsons serving on the DeKalb Board of Commissioners: Commissioners Larry Johnson,  District 3; Commissioner Mereda Davis Johnson, District 5; and Cochran-Johnson, Super District 7. Cochran-Johnson will take office in January 2019.
DeKalb voters also elected Latisha Dear-Jackson as  judge of the 4th Superior Court District, Stone Mountain Circuit  to replace Judge Daniel M. Coursey, who retired after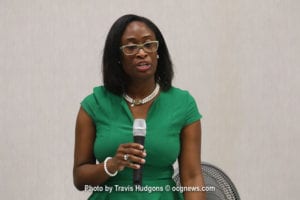 Dear-Jackson defeated Tunde Akinyele with 55.15 percent (21,621 votes). Akinyele received 44.85 percent (17,582 votes), preliminary results showed.
Jackson is a former DeKalb Recorders Court traffic judge and an associate of Thomas Kennedy Sampson & Tompkins LLP.  Akinyele is currently chief judge of Lithonia Municipal Court and is in private practice as a defense attorney in the Decatur-based Akinyele Law Firm
Only 9.29 percent (44,485) of DeKalb's 478,665 registered voters participated in the runoffs, DeKalb elections results showed.