Testingfg of Ads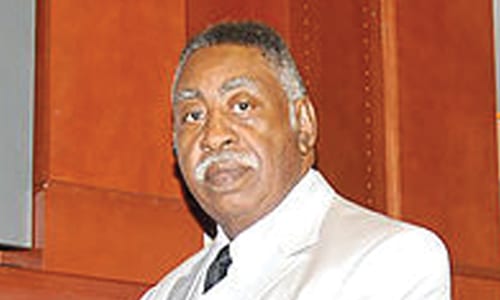 The Nancy Guinn Memorial Library and the Rockdale County Chapter of the NAACP will host the Rev. Aldren Sadler as the inaugural speaker for the library's "Local Voices" program series on Saturday, Feb. 3, 2 to 3 p.m. "Local Voices" spotlights community leaders and their impactful stories. Rev. Sadler will share his insightful story and heritage.
Rev. Sadler is the founder and senior pastor of Church of New Beginnings in Conyers, Georgia. He has served in leadership roles for the Conyers-Rockdale Consolidation Committee, United Way of Rockdale County, Rockdale County Task Force Against Family Violence, Rockdale County Department of Family and Children Services, Rockdale County Sheriff's Office, and Rockdale Citizens Progressive Club. He is also the 2011 recipient of the City of Conyers' Spirit Award and the 2015 recipient of the A.R. "Gus" Barksdale Lifetime Achievement Award.
"Local Voices" is part of an $11,000 Common Heritage Grant funded by the National Endowment for the Humanities. The grant will support a series of programs that will enable the library to record and preserve Rockdale County's rich African-American heritage. "Local Voices" with Rev. Sadler is part of the library's Black History Month celebrations throughout the month of February.