Testingfg of Ads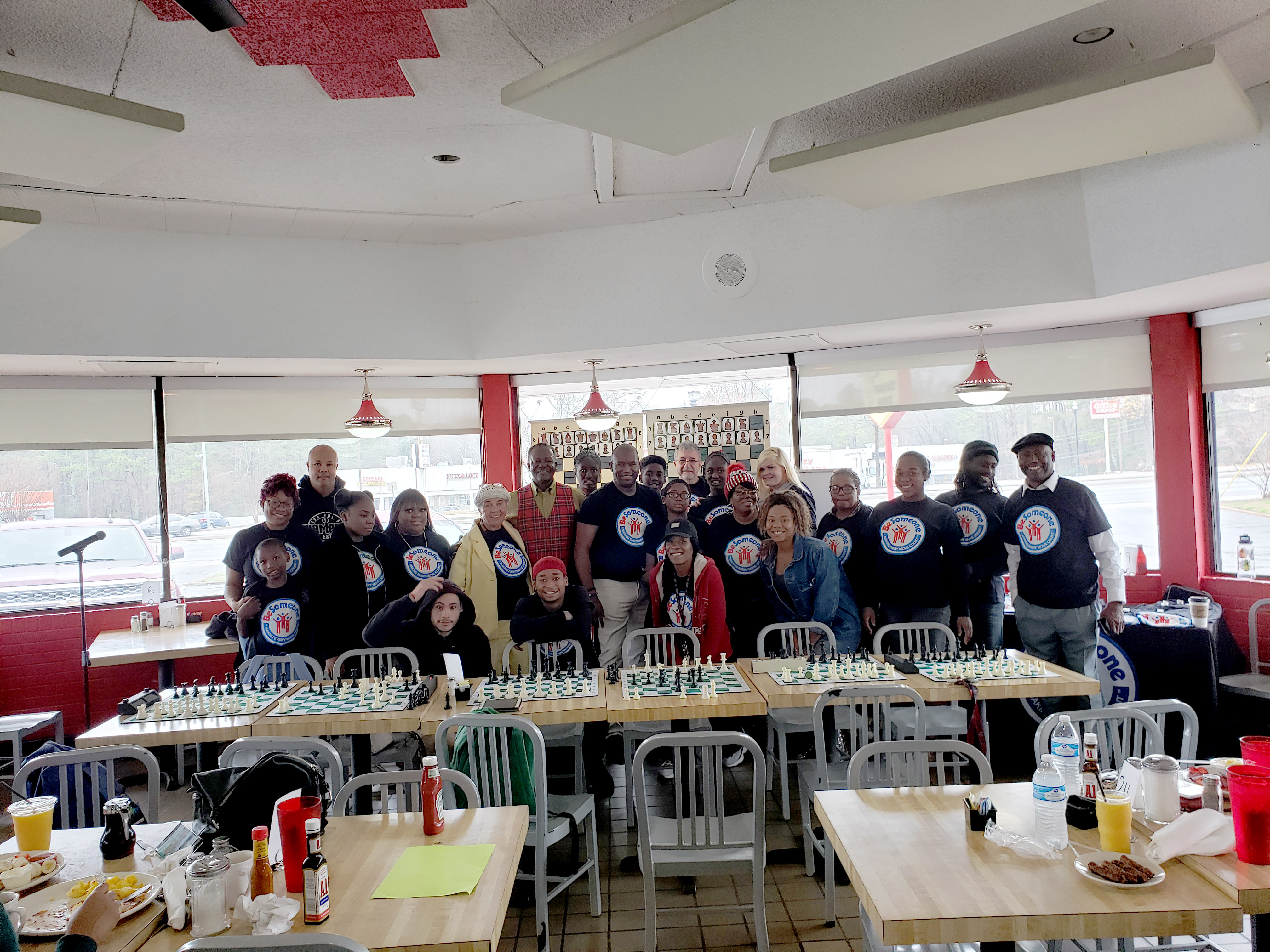 By Mackenzie N. Morgan
Staff Writer
A group of people packed a morning chess camp and breakfast hungry for knowledge at the International House of Pancakes in Stone Mountain on Dec. 23. The pre-holiday workshop gave parents and children an introduction to chess fundamentals and the opportunity to meet and learn from internationally-known chess champion Orrin C. Hudson, founder of the nonprofit mentoring organization, Be Someone.
More than 30 adults and children huddled around Hudson's giant chess board to learn strategies and techniques to win on the chess board and in life. Hudson, who has been teaching chess for over three decades, says playing chess regularly improves critical thinking, concentration, creativity and even raises IQ.
"I'm just trying to do my part to serve the community and help our children become the champions God created them to be."
Guests who attended the event got a sample of Hudson's high energy and engaging teaching style while learning strategies to help them succeed in the new year. Congressman Hank Johnson dropped by the event, as well as State Rep. Vernon Jones (District 91); and former DeKalb County educator, Dr. Lonnie Edwards.
Hudson said he appreciated Dr. Edwards, who has been a long-time supporter. Edwards purchased copies of Hudson's book, "One Move at a Time,"  chess boards and T-shirts to help other young people "get in the game."
Each participant who attended also received a free backpack filled with school supplies sponsored by Kings of Support Foundation. To learn more about Hudson's work, visit besomeone.org.