Testingfg of Ads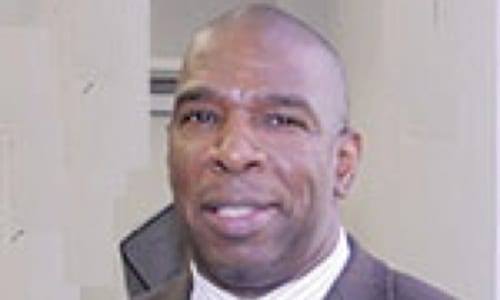 By Ed Williams
The more things seem to change, the more they seem to stay the same.  Another mass school shooting has occurred. This time, 17 people were killed at a high school in Parkland, Florida.
Florida is a pivotal Electoral College state and many of the politicians will be paying attention to the protests.  It was just over four months ago that there was a mass shooting in Las Vegas where 58 people were killed.
What is it about this school incident that will make the difference? Recently, many states have passed Stand Your Ground laws and other laws to allow students to carry weapons on campus.  What now?  We are being led to believe that laws will change people's behavior.  Lawmakers keep passing laws as if the bad guys will follow the law when they decide to commit a crime. The purpose of a criminal law is to punish a behavior for a particular crime.  In many instances, the perpetrator does not care about the punishment at the time he commits the act.  All we seem to be doing is passing more laws.
The Second Amendment, which protects citizens' right to bear arms and to protect themselves, is being tested.  We as citizens should be able to protect ourselves from mindless acts of violence.  In many communities, crime has increased and there are many places where we are vulnerable in large crowds.  We need to re-evaluate how police and other law enforcement officers are being used, and how security is being provided.  Police cannot prevent and be everywhere all the time.
Today, we see in the media how the students are rallying around the issue of school safety and the leader of our nation's highest office is responding to them. Contrast the current white student-led rallies to the Black Lives Matter rallies against police brutality and you can see a stark difference in the way citizens' protests are portrayed in the media.
When groups like Black Lives Matter protest, the media and talking heads seem to question their motivations and approach.  Witness the recent viral video that showed a white DeKalb County police officer beating a homeless, black woman who had been begging for money inside a convenience store; a man who died after he was climbing a wall and tasered by a DeKalb police officer who pursued him; and the case involving Anthony Hill, a veteran with mental illness who was shot and killed by a DeKalb officer. Hill was unarmed and naked.
Now, the discussion is about raising the age for the purchase of assault weapons, and banning certain types of devices that make rifles and automatic weapons.  Similarly, there is always talk about more diversity training when there are police brutality incidents.  In many instances, no one ever seems to be held accountable for the laws that are already on the books or getting to the root of our problems.
Many state governments all over the country have cut the budget of mental health facilities and the support for those on medication. It should not be a surprise that these events continue to happen in our community.  What is interesting is that these types of gun violence on school campuses are not being done by people on drugs, but by those who need to be on medication.
Police departments and lawmakers need to be more proactive in addressing some of the root causes of crime.  Police should work with schools to stop bullying, gangs, drugs and dropouts in public schools.  We need to get the repeat offenders off the streets and perform better background checks for purchasing firearms.
A justice system is only as strong as its weakest link. Being reactive is not the best approach.  We must change how the public safety and justice system works.
Decatur resident Ed Williams, Ed.D., is chair of Concerned Citizens For Effective Government.