Testingfg of Ads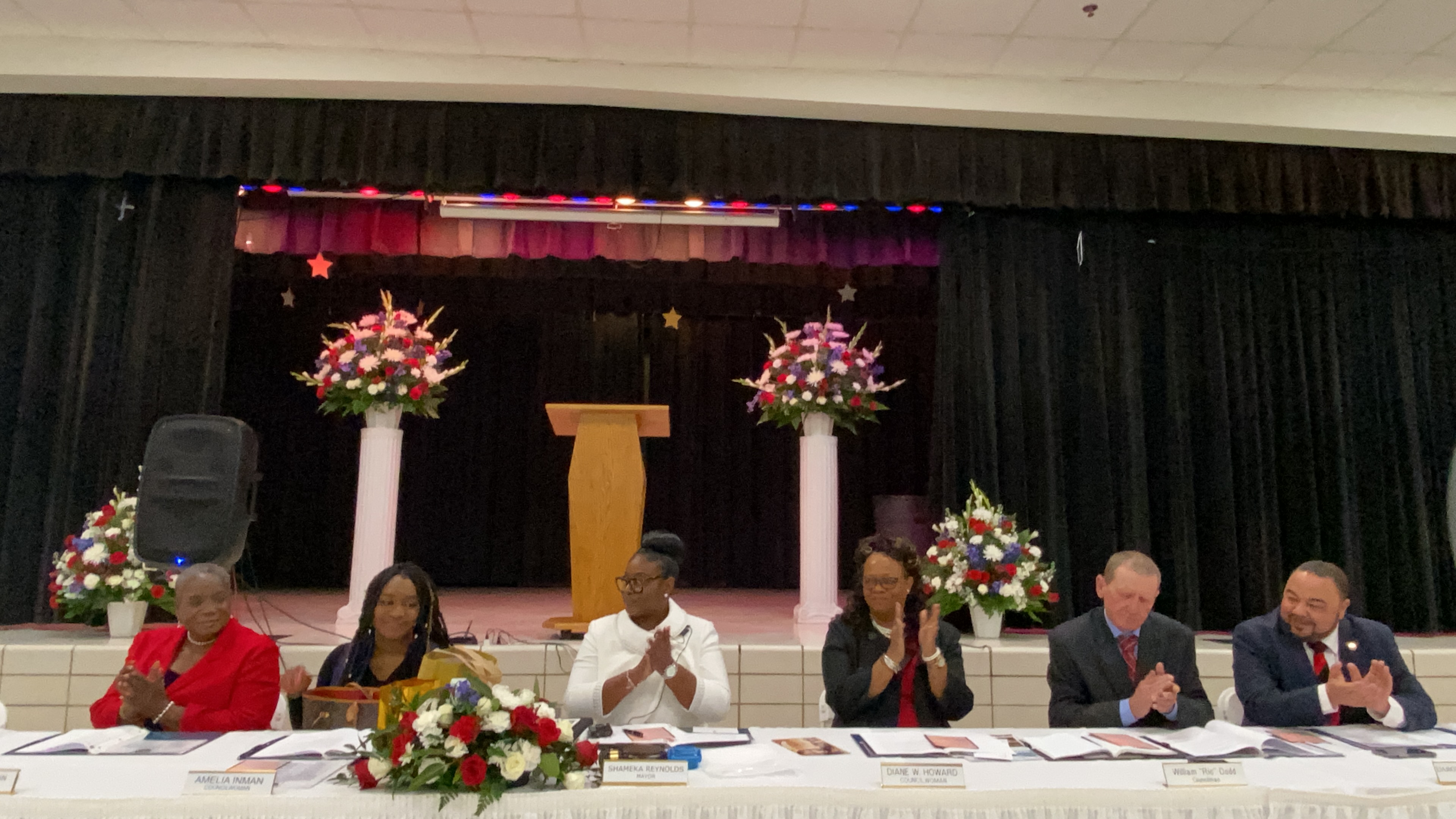 Lithonia's New Chapter: Mayor Shameka Reynolds takes helm,Council members Darold P. Honore, Jr., Vanneriah Wynn take their seats
Shameka S. Reynolds was sworn in tonight, Jan. 6, 2020, as mayor of Lithonia, along with  Darold P. Honore, Jr. and Vanneriah Wynn,  as the newest members of the Lithonia City Council. Lithonia's Chief Judge Tunde Akinyele performed the oaths of offices, as a packed audience witnessed the ceremony at Lithonia Middle School.
Actor Chris Tucker and well-known Attorney Dwight Thomas, who is a cousin of Reynolds, were among the VIPs and dignitaries who attended the ceremony.
Representatives from the local to the state and national levels serving Lithonia turned out for the ceremony: Eric Hubbard, who represented Congressman Hank Johnson, District 4; State Rep. Doreen Carter; State Rep. Dar'shun Kendrick; State Sen. Tonya Anderson; DeKalb Commissioner Larry Johnson; DeKalb Commissioner Mereda Davis Johnson, DeKalb Tax Commissioner Irwin Johnson, Stonecrest Mayor Jason Lary; and former Lithonia Mayor Deborah Jackson.
Both, State Rep. Carter and Sen. Anderson, who started their political careers on the Lithonia City Council, congratulated the new mayor and council during special presentations.
Dr. Marvin Crawford, pastor of St. Paul A.M.E. Church in Lithonia, gave the opening prayer. Neena Lee Weans,  a member of St. Paul A.M.E., sang the National Anthem.
Reynolds, who succeeds Deborah Jackson as mayor, hails from a family of funeral directors who have served the area for decades.
To watch the video of the swearing-in program, click here.