Testingfg of Ads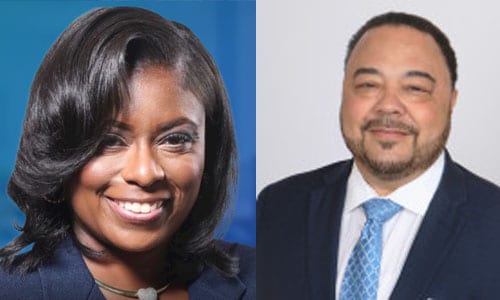 Lithonia Mayor-elect Shameka S. Reynolds and city council members-elect Darold P. Honore' and Vanneriah Wynn will be sworn into office on Monday, Jan. 6, 7 p.m., at Lithonia Middle School, 2451 Randall Ave., Lithonia.
Chief Judge Tunde Akinyele will administer the oaths of office.
Reynolds moves up to the city's top leadership position after serving on the City Council for eight years. She is the granddaughter of the late W.G. and Ammer Reynolds, founders of historic Tri-Cities Funeral Home in Lithonia, which she now owns and manages with her parents and brother. Reynolds, who will turn 44 on Jan. 30.
With his election in November, Honore' is making a return to public office. He first served on the City Council after defeating incumbent Marcia Woods Glenn for the office of mayor in 2003.
Honore and Vanneriah Wynn, who had never run for office before, were the top two highest vote getters in a three-way race for two open seats on the council.
The community is invited to attend the celebration. To RSVP, contact the City Clerk's office at 770-482-8136 or e-mailcityclerk@lithoniacity.org.