Testingfg of Ads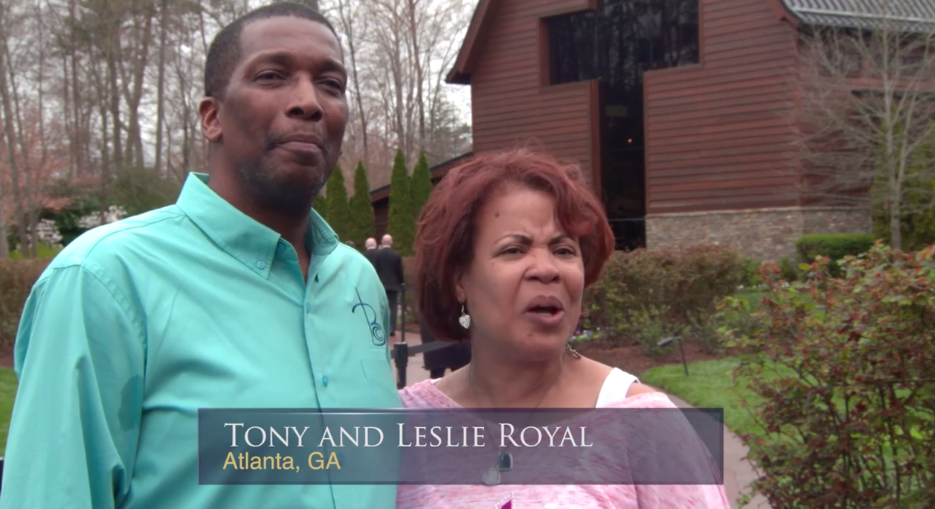 DeKalb County author Leslie Royal and former Chick-fil-A owner husband Tony Royal recently traveled to the Billy Graham Library in Charlotte, NC to attend the viewing and pay their respects to Rev. Billy Graham who died on Wednesday, Feb. 21 at his home in the North Carolina's mountains at age 99. The Lithonia residents, who attend Berean Christian Church, said they are long-time supporters of Graham's ministry and that they dropped everything on their schedule to attend the wake.
"When Tony learned that there would be a public viewing, it was important to him to go and pay his respects to this great man of God. We thought that we would quietly do so. But a member of the Billy Graham Evangelistic Association asked if we would share what the life of Rev. Billy Graham means to us. It was our pleasure to do so," said Leslie Royal.
Tony Royal said that he especially admired Graham's commitment to equality and his willingness to stand up for justice during a time when it was largely unpopular.
"He was always uplifting people and he was always wanted to make sure that everyone was treated the same," said Tony Royal.
"I am simply amazed by the beautiful video that they created. We trust that it blesses you as much as it did us," said Leslie Royal.
Graham, affectionately known as "America's Pastor" will be laid to rest today, March 2 at the foot of a cross-shaped walkway at the library, buried in a simple prison-made plywood coffin next to his wife, Ruth, who died in 2007. His coffin was built by inmates at the Louisiana State Penitentiary in Angola, Louisiana, who typically construct caskets for fellow prisoners who cannot afford one.