Testingfg of Ads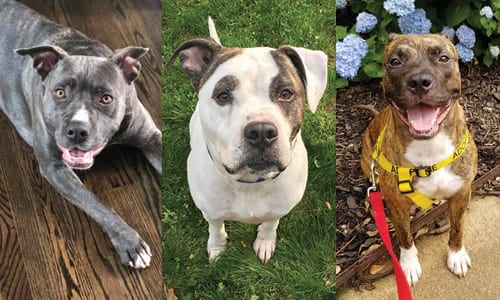 Ever wanted a pet, but not the long-term commitment? Already have a pet, but have room for another for a few weeks? Considering a pet, but not sure if you're ready to take the plunge?
LifeLine Animal Project is seeking foster homes for 50 animals including both cats and dogs. In an effort to relieve inundated animal shelters, the agency is aiming to attract potential pet owners who can foster animals for either two weeks or for the weekend through the organization's "Weekend Warriors" program.
Weekend Warriors commit to four days, beginning Friday and returning animals on Monday with the option to keep pets longer.  LifeLine supplies the food, crate, leash and "adopt me" vest. Volunteers are asked to just supply the love. Participants are also provided a list of places where people can take their dogs on the weekends, such as coffee shops and restaurants with dog-friendly patios, along with local park and hiking trails throughout metro Atlanta. 
LifeLine Public Relations Director Karen Hirsch said the organization currently cares for more than 1,300 animals at the DeKalb and Fulton County Animal Services shelters they manage. Hirsch is hopeful the temporary pet programs will boost adoptions and said that the programs are still beneficial even if pets don't get adopted right away.  
"Our ultimate hope is that people will fall in love with the pets, however, the program is advantageous even if the dogs get returned because it also gives animals a break from the shelter, while exposing them to more potential adopters. When the animals are brought back to us, we gain valuable insights into their personalities from the foster parents that we can share with potential families. Additionally, the foster parents often request to foster the pets longer or even forever," said Hirsch. 
If you are interested in fostering a pet, stop by on Saturday or Sunday, 11 a.m. and 5 p.m., at LifeLine's Dog House & Kitty Motel, 129 Lake Street in Avondale Estates; DeKalb County Animal Services, 3280 Chamblee Dunwoody Road in Chamblee; or Fulton County Animal Services, 860 Marietta Blvd NW in Atlanta. 
If you'd rather adopt, LifeLine is running a "Pick Your Price" promotion through the end of June, where you name the price for your adopted pet at all of LifeLine's shelters. All animals come vaccinated, spayed or neutered and microchipped. 
For shelter hours or more information, call 404-292-8800 or visit LifeLineAnimal.org
Mackenzie N. Morgan contributed to this story.