Testingfg of Ads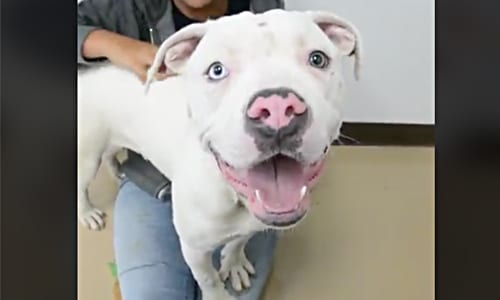 Ever wanted a pet, but not the long-term commitment? Already have a pet, but could make room for another for a few weeks? Considering a pet, but not sure if you're ready to take the plunge?
LifeLine Animal Project is seeking temporary foster homes for 50 animals. The agency wants people willing to take in an animal for two weeks to help relieve shelters.
LifeLine is currently caring for more than 1,000 animals at the DeKalb and Fulton County Animal Services shelters they manage.
LifeLine will supply all of the pet's supplies and support.  You simply provide the love!  Whether you're looking to foster a cute kitten, a playmate for your dog or a mellow senior dog or cat, there is a shelter pet that will fit your lifestyle.
"There are numerous benefits in having many animals go into foster homes at once. It frees up space, allowing us to focus on placing fewer animals into loving homes or with rescue groups," said LifeLine Public Relations Director Karen Hirsch.
"It also gives animals a break from the shelter, while exposing them to more potential adopters. And when the animals are brought back to us, we gain valuable insights into their personalities from the foster parents that we can share with potential adopters.  Additionally, the foster parents often request to foster the pets longer or even forever."
If you're interested in fostering a pet for two weeks, please drop by on Saturday or Sunday, 11 a.m. and 5 p.m., at  LifeLine's Dog House & Kitty Motel, 129 Lake Street in Avondale Estates; DeKalb County Animal Services, 3280 Chamblee Dunwoody Road in Chamblee; or Fulton County Animal Services, 860 Marietta Blvd NW in Atlanta.
If you'd rather adopt, LifeLine is running a Pick Your Price promotion throughout June, where you name the price for your adopted pet at all of LifeLine's shelters.  For shelter hours or more information, visit LifeLineAnimal.org/shelters.