Testingfg of Ads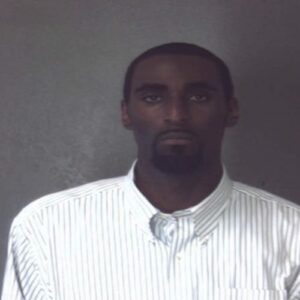 An Ellenwood man convicted of violently killing his 6-month-old daughter was sentenced today to life in prison.
Reginald Demarcus Johnson will spend at least 30 years in prison before having the possibility of parole.
Johnson, 36, was convicted in August of felony murder and first-degree cruelty to children for the April 2015 death of Jordan Johnson.
Jordan died of blunt force trauma to the head. An autopsy showed that she had multiple skull fractures and bleeding inside her brain, although Johnson told first responders that the 6-month-old's twin brother may have been responsible.
However, evidence at trial from medical experts and investigators found the amount of force needed to injure the baby would've had to
have been equivalent to smashing on a table or other flat surface or an adult stomping the baby's head.
Johnson was sentenced by DeKalb County Superior Court Judge Angela Barrie.