Testingfg of Ads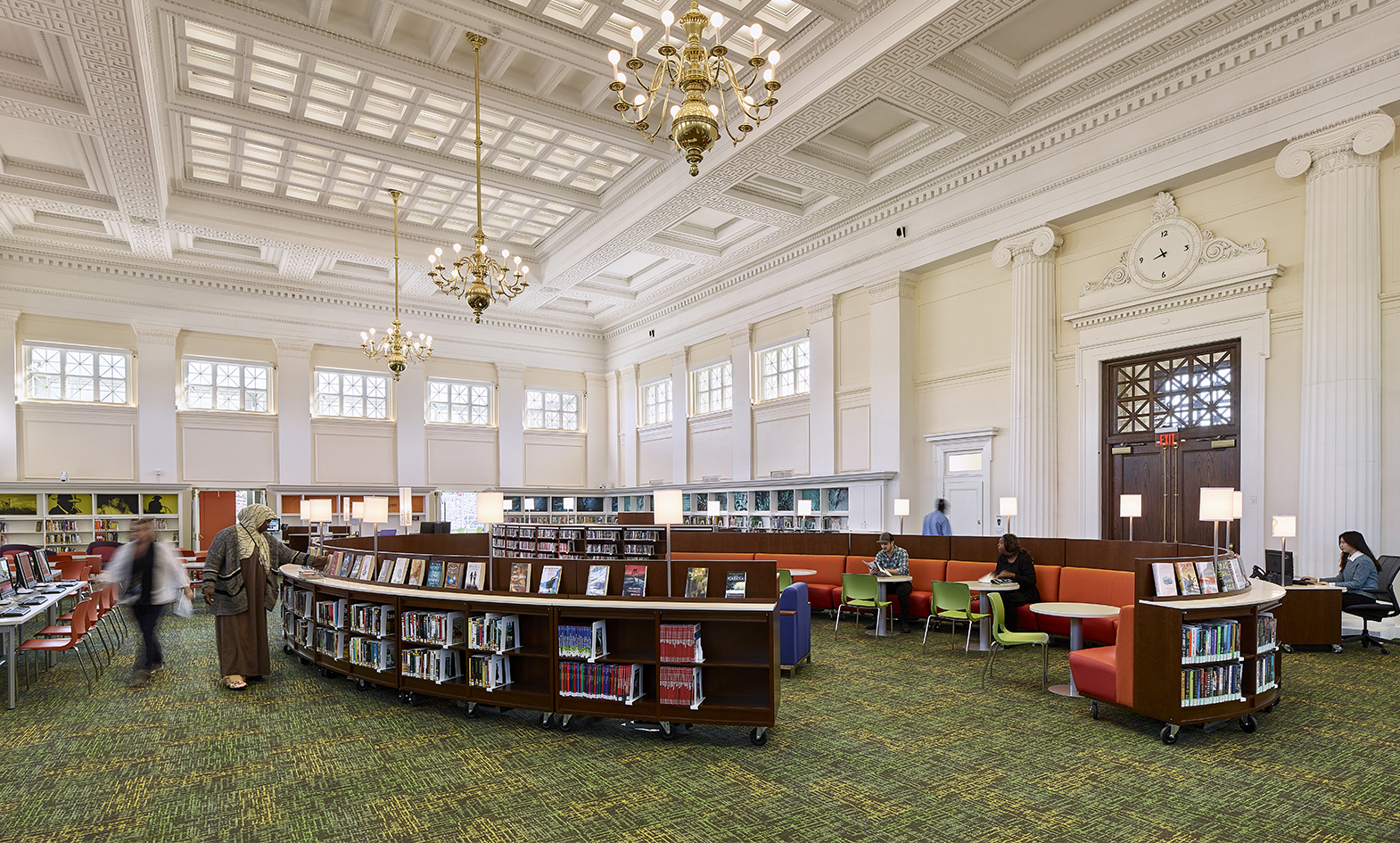 By Mackenzie N. Morgan
Libraries around metro Atlanta are getting creative to keep students and their families engaged and learning while school is out. In an effort to ensure the safety and health of staff and patrons, libraries are encouraging citizens to participate in social distant learning via their websites and social accounts.
Following is a list of some that I've curated for you:
NATIONAL EMERGENCY LIBRARY
Over 1.4 million books have been made available in the brand new National Emergency Library created by the Internet Archive, a non-profit digital library of millions of free books, movies, software, music, websites and more. The archive is suspending wait list for materials through June 30, 2020, or the end of the U.S. national emergency, whichever is later.
DEKALB COUNTY PUBLIC LIBRARY
 Children's programs, story time live streamed on Facebook
Kids and their caregivers can tune in daily at DeKalb County Public Library's Facebook page for virtual story times, magic shows and a smorgasbord of free children's programming.
Digital library cards now available
DCPL is urging patrons to utilize the library's free online database which gives users access to hundreds of thousands of books, magazines and newspapers as well as a variety of subscription-based offerings in business, foreign language learning, genealogy research and even job and career training. DeKalb residents can apply for a temporary digital library card at dekalblibrary.org. Patrons who already have existing library cards can use their current library card and pin to access the online resources at dekalblibrary.org
Drive-up Wi-Fi available during regular business hours
Wi-Fi networks will remain operational and can be accessed from your car in the parking lot of your local branch during regular operating hours. The Wi-Fi network name is "DeKalb County Public Library" and the password is: w1f1@dcpl.
Late fees, extensions and other information
The library will not charge late fees during this time period and all currently checked-out items will receive an extension. Library staff will be available by phone at 404-508-7190, Monday through Friday, 10 a.m. to 5 p.m., and can help with questions about library accounts and accessing online resources.
CONYERS ROCKDALE LIBRARY SYSTEM
Conyers Rockdale Library offers virtual resources and item extensions
Whether you're working on a school assignment, doing research, or simply want to gain a new skill, Conyers Rockdale Library has easy-to-use digital resources available. Just sign in from your desktop, laptop or mobile device and gain instant access to hundreds of titles including new releases, best sellers, children's literature, magazines and more. Online learning and research is available via several subscription-based vendors at no charge. To find out what is available, visit https://conyersrockdalelibrary.org. Item due dates and fines will be suspended through April 30.
ATLANTA-FULTON PUBLIC LIBRARY SYSTEM
AFPLS offering temporary virtual library cards
Residents who do not currently have a library card can apply for one online and have a temporary library card issued on the library website at www.fulcolibrary.org under the header "services." The card will allow access to one of the most popular digital resources, OverDrive, as well as the Libby app for downloading of e-books and audiobooks.
Virtual live support available
Library staff is online and ready to answer questions, troubleshoot issues with library cards, answer questions about digital services Monday through Friday, from 10 a.m. – 6 p.m. through the Ask A Librarian service at: https://afpls.libanswers.com/. Checkouts have been extended and no fines will be issued during this time. All recently "expired" or "expiring soon" library cards have automatically been extended to allow full access to library resources for patrons.
Storytime – LIVE!
Join Fulton County Library staff for a special storytime, Monday- Friday at 11 a.m. on Facebook and listen to special stories with your little ones, while they are home from school. Follow on Facebook at www.facebook.com/fulcolibrary.
Join the #BigLibraryRead
The Big Library Read is now underway using the OverDrive or Libby app. Visit the digital collection to borrow the featured title 'Funny, You Don't Look Autistic' by Michael McCreary with no waitlists or holds. Use the hashtag BigLibraryRead  for a chance to win a Samsung Galaxy Tablet from @OverDriveLibs. Follow @fulcolibrary on Facebook, Twitter and Instagram to keep up with all online library activities.
Visit individual library system websites to stay up to date and for any changes.
Other free learning resources for adults and children
Children's Museum of Atlanta offers free digital content
Check out #CMAatHome every weekday at 11 a.m. for themed activities to keep little ones curious. Ask Professor Labcoat your science questions and get a virtual shout out on the CMA blog. Learn how to make a musical instrument, download a museum-approved playlist, dance with our Imaginators, create your own artistic adventure. Visit childrensmuseumatlanta.org.
 Center for Puppetry Arts goes digital
The Center for Puppetry Arts is offering free online puppet programs via the Center for Puppetry Arts on Facebook.
Entrepreneurial Mindset Training
Learn how to think (and act!) like an entrepreneur at your local public library. All public libraries in Georgia offer free access to Entrepreneurial Mindset Training, an online, self-paced course focused on the attitudes and thinking that lead to entrepreneurial success. The course is funded through Georgia Public Library Service to give all libraries a tool to help patrons strengthen marketable skills.
Participants will learn to recognize opportunities that others overlook, learn how cash-strapped entrepreneurs manage to identify, evaluate and transform their ideas into a sustainable success and tap into a mindset that will inspire and empower you to create a path toward a more meaningful and prosperous life. To sign up or for more information, visit georgialibraries.org.
Audible audiobooks are free for all
Audible has announced the launch of Audible stories, letting anyone, anywhere access over 200 full-length audiobooks for free for the duration of school closures. There's no log-in or registration required and it's not a free trial. All the titles in the collection are available to stream straight from the web and there's no limit to how much people can listen. The stories span six languages and all stories are free to stream on your desktop, laptop, phone or tablet. Just click, stream and listen.
Khan Academy amps up online learning resources
In addition to free online classes for children and adults, Khan Academy has crafted detailed daily schedules for students ages 4 to 18 that parents, teachers and district administrators can use to keep students learning at home. The nonprofit will also host webinars for parents and teachers to help them continue student learning at home. CEO and Founder Sal Khan hosts a livestream and answers questions weekdays at noon EST/9 a.m. PST on Facebook and YouTube.