Testingfg of Ads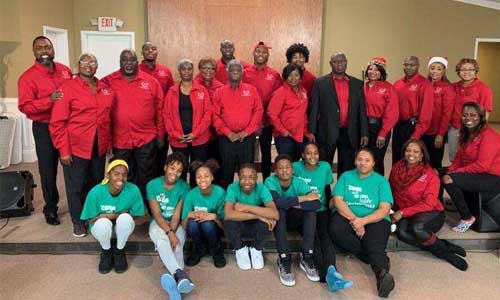 A packed crowd attended the annual community holiday dinner celebration hosted by the George W. Levett Sr. and Sons Funeral Home, 1299 Milstead Ave. N.E., Conyers, on Dec. 23.
The program featured musical selections by the Rock Temple Men's Choir, Temekia Levett, the Rev. Adrian Sawyer and Co., Men of Summer, and a performance by dancer Danielle Foster. In addition to the free delicious holiday meal with all of the trimmings, several prizes were given away to raffle winners.
Rockdale BOC Chairman Oz Nesbitt, Probate Judge Clarence Cuthpert, Jr. and Judge Nancy Bills were among the dignitaries who attended this year's celebration.
"We wish the community peace, joy, and happiness and a wonderful year to come," said George Levett, the funeral home's owner .