Testingfg of Ads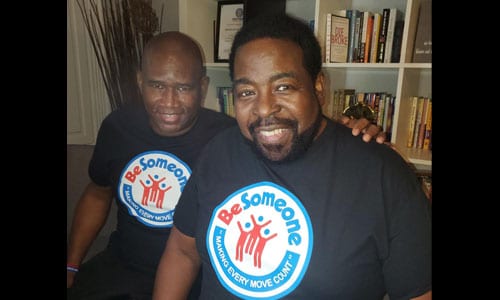 The world's No. 1 motivational speaker, Les Brown, will join Orrin "Checkmate" Hudson, chess champion and founder of Be Someone Inc., at the Close Conference on Saturday, Dec. 7, 11 a.m., at the Kimpton Overland Hotel, Atlanta's Hartsfield-Jackson International Airport.
Che Brown and Trevor Otts, creators of the Close Conference, are hosting the event at no cost as a holiday gift to the business community.
The three-day conference, which began Dec. 5, is providing business development and revenue-generating ideas as well as networking opportunities for entrepreneurs, motivational speakers and coaches, marketers, personal and professional development experts and others.
Brown said in a Facebook live interview that Hudson, who lives in DeKalb County, is known nationally but he plans to take him globally. Hudson said he is excited to have the opportunity to partner with Brown in taking his mentoring message to youths and young adults globally.
"My message is "Brains Before Bullets, Think It out, Don't Shoot it out," said Hudson, who uses the game of chess to mentor young people on how to make the right moves and achieve success.
Hudson said he met Brown 20 years ago and challenged him to a game a chess.
"He (Les Brown) invited me to lunch and a friendly game of chess in which I barely came out on top," said Hudson. "I have learned so much from him. I feel like he is the reason why my work has been taking off."
Those who are interested in attending the Close Conference may do so in person or online. Information is available at CloseConference.com
Who: Che Brown, Trevor Otts and Les Brown
 What: Close Conference
 When: Dec. 5-7, 2019
 Where: Kimpton Overland Hotel, Atlanta's Hartsfield-Jackson International Airport