Testingfg of Ads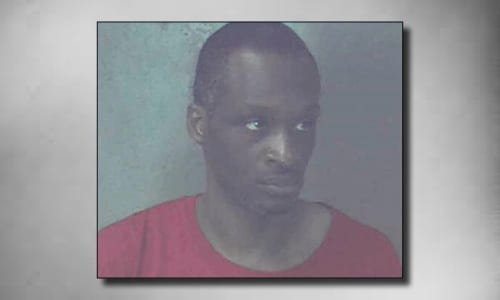 A DeKalb County jury has convicted a Decatur man of murder for the drowning death of his newly-adopted son. Jurors returned guilty verdicts against 44-year-old Leon Harvey Williams on charges of Malice Murder, Felony Murder, Cruelty to Children in the First Degree (three counts), Aggravated Assault-Family Violence, and Aggravated Battery-Family Violence in connection with the death of 10-year-old Kentae Williams whom he had recently adopted five months prior to the child's death.
The victim died on April 28, 2017 following a series of incidents involving Williams. According to the investigation, neighbors heard Williams, apparently upset with the child's behavior at school, yelling at and threatening the child while dragging him by his neck around their Glen Hollow Drive apartment complex. One neighbor reported hearing the Defendant say, "You're gonna die tonight!"  Shortly before his death, young Kentae was beaten with a belt and forced into the bathtub where scalding hot water caused second-degree burns to his feet. The child's head was then submerged under water twice after he complained about the water temperature. Williams called emergency crews to the home after the child lost consciousness. The victim was rushed to the hospital where he later died. Williams was arrested the following day. 
During his initial interview with police, Williams admitted to striking the child with a belt multiple times, holding him under water, and causing the burns to his feet, but he claimed it was an accident. Jurors rejected that defense.
Williams will be sentenced during court proceedings on Aug. 3, 2018 by DeKalb County Superior Court Judge Daniel Coursey. He faces a minimum sentence of life in prison.
The case was prosecuted by Senior Assistant District Attorney Mirna Andrews with assistance from Deputy Chief District Attorney Dalia Racine, head of the District Attorney's Sexual Exploitation and Crimes Against Children Unit (SECAC), and DA Investigator Takita Green. Detective Casey Benton of the DeKalb Police Department led the initial investigation.