Testingfg of Ads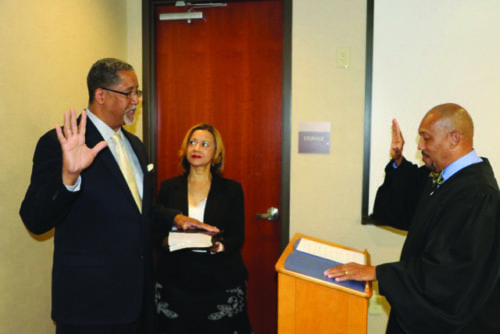 Jason Lary was sworn into office as the new mayor of Stonecrest on March 27 in a private ceremony at the Stonecrest Library. The ceremony was held immediately after the DeKalb Board of Elections certified the results of the elections that same evening.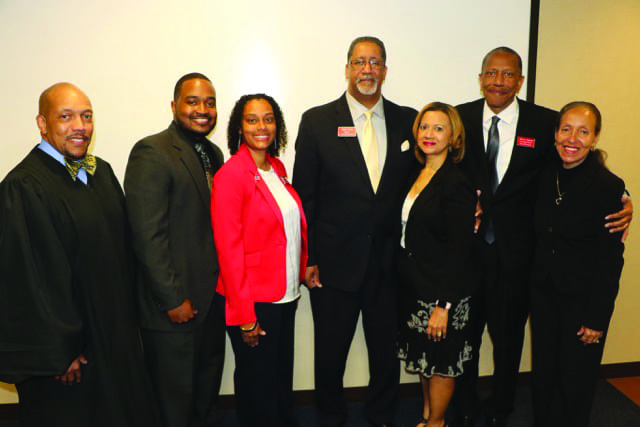 Judge Ronald Ramsey performed the swearing-in ceremony for Lary as well as the two who were elected to the Stonecrest City Council on March 21: Jimmy Clanton, the winner of the District 1 race, and Jazzmin Cobble, who was elected to represent District 3.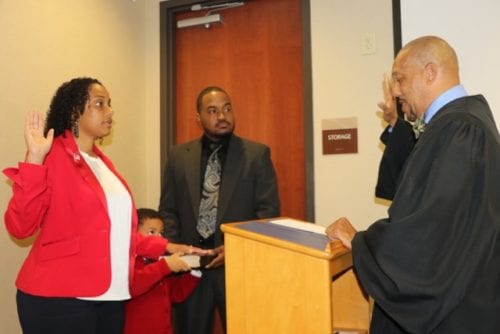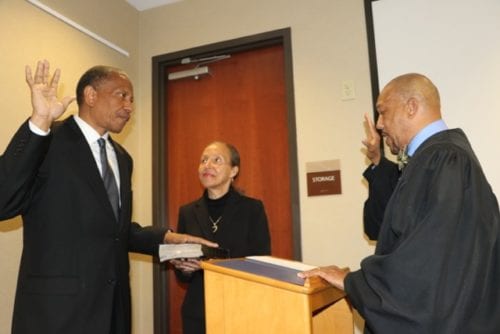 Lary said plans are under way for a public swearing-in ceremony that will include himself, Clanton, Cobble and the three runoff winners. Runoffs will be held on April 18 for City Council seats 2, 4 and 5.
Lary defeated Charles Hill and Doug Favors in the three-way race with 52.20 percent of the vote. Hill placed second in the contest with, earning 39.4 percent of the vote while Favors came in third with 8 percent.
Lary said he is formulating community commission committees that will be responsible for providing leadership in several areas including beautification, Veterans Affairs and other needs.
"I want to continue the work that we started before the referendum was passed by engaging citizens in the city," Lary said.
Stonecrest officials ready to take seats
Jason Lary was sworn in as mayor of Stonecrest March 27. He was joined for the private ceremony by Jimmy Clanton and Jazzmin Cobble, who were both elected last week to the new City Council. Judge Ronald Ramsey performed the ceremony for the trio. Runoffs will be held for three City Council seats on April 18.