Testingfg of Ads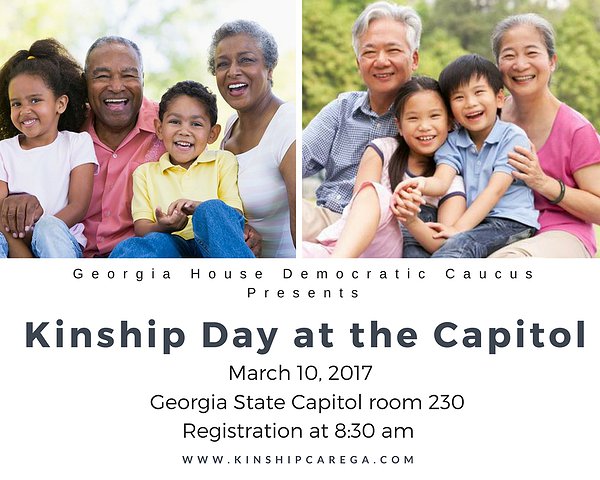 On Friday, March 10, the Georgia House Democratic Caucus will host Kinship Day at the state capitol. This event honors the commitment of Georgia's kinship caregivers who are raising more than 100,000 children in Georgia.
Participants will learn how to lobby on this year's kinship legislation. House Bill 330 would require that, when social services conduct a search of relatives for a child's placement, kinship caregivers are notified in writing about specific resources available to them and given the contact information of a kinship care navigator. House Bill 331 would create an educational consent form to allow for kinship caregivers to enroll children in school without requiring guardianship or a power of attorney.
After lobbying their senators, attendees will hear testimony from kinship caregivers from around the state, as well as state representatives. This portion of the program is open to media.
When: Friday, March 10, 1:30 to 2:30 p.m.
State Capitol, Room 230
206 Washington St., Atlanta