Testingfg of Ads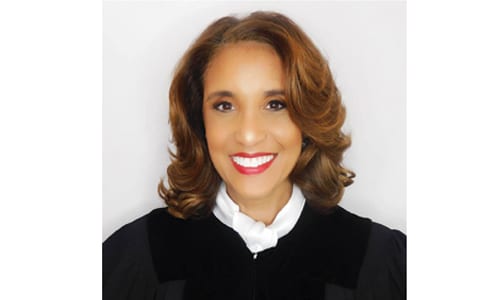 Diversity and cooperation will be the themes of DeKalb County's 34th annual birthday celebration of Rev. Dr. Martin Luther King, Jr.
The program, "Together We Win: A Conversation on Cultural Diversity in DeKalb," will be held on Friday, Jan. 12, at 11:30 a.m. in the Maloof Auditorium, 1300 Commerce Drive, Decatur.
"Dr. King's revolutionary message that envisioned a Beloved Community based on justice, equal opportunity, and love of all human beings is the cornerstone of our 2018 MLK celebration," DeKalb County CEO Michael Thurmond said. "This event will recognize and celebrate DeKalb's diverse populations, cultures and unique perspectives."
Special guest, Judge Penny Brown Reynolds, will provide the blueprint for the development of the Beloved Community in DeKalb County. Brown Reynolds is the founder and executive producer of the annual "Judge Penny's SisterTalk: A Women's Empowerment Conference."
She is a former prosecutor, state assistant attorney general, first African-American chief of staff and legal counsel to Georgia's lieutenant governor, and first African-American executive counsel for a Georgia governor.
WSB-TV anchor and reporter Sophia Choi will moderate a panel discussion led by community leaders who will discuss the importance of leveraging the talents and skills of DeKalb's culturally diverse citizenry.
Robert and Barbara Blazer, owners of Your DeKalb Farmer's Market, will be honored with the inaugural Nathaniel Mosby Humanitarian Award for embracing the county's unique cultural differences and growing the farmer's market into a global icon.
This year's event marks the 50th anniversary of King's death and the 34th consecutive year DeKalb will host the ceremony honoring his life and legacy. For more information, visit www.dekalbcountyga.gov.