Testingfg of Ads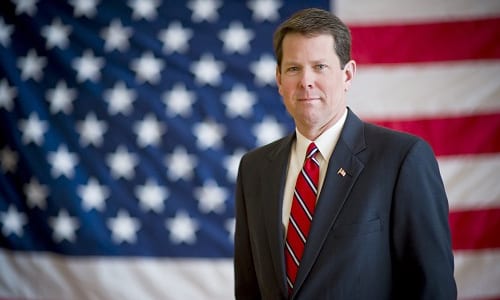 "To all Georgians celebrating Easter this Sunday, I am pleading with you to not attend any services in person."—Georgia Gov. Kemp 
Today, Gov. Brian Kemp urged Georgians to plan to go online or call in to participate in religious services, including Easter or Resurrection Sunday on April 12.
"I greatly appreciate faith leaders across our state who have made the tough decision to stop the spread of COVID-19 by suspending in-person religious services. Their leadership is literally saving lives," said Gov. Kemp. "To all Georgians celebrating Easter this Sunday, I am pleading with you to not attend any services in person. If you attend worship services in person, you risk exposure to coronavirus – potentially endangering your life, the lives of your neighbors, and your loved ones. I know this decision is difficult, but we will get through this together."
Concern is growing that people are not practicing social distancing by staying six feet apart as ordered to help prevent the spread of COVID-19.  At drive-in worship services, for example, law enforcement officials say they have received reports that people are not staying in their vehicles. Authorities say they leave their cars to let their children play, go to nearby restrooms, or otherwise congregate.
In the city of Stonecrest, someone reported in a recent Facebook post that members of a home-based church were seen leaving the residence and were not practicing social distancing. They all passed close by the pastor, who was ushering them across the road and were hugging each other goodbye, the person wrote.
"Spring is a season of life, and we are coming up on the Resurrection, a time of hope for all. This pastor did not choose life today. Instead he chose to put his flock and his community in danger," the post said. "Whoever he is, he is a public health hazard and needs to STOP. He is breaking the law. He is putting his people, their families, and their community at risk."
Up until today, Kemp had asked faith leaders to use social distancing at houses of worship in an effort to discourage in-person visits, rather than banning people from church. Today, however, the governor made a plea for people to use social media and call-in options to worship, particularly this Sunday. Typically, Easter, or Resurrection Sunday, draws masses of worshippers to celebrate the resurrection of Jesus Christ.
Many houses of worship in the metro-Atlanta area, however, are heeding state officials orders to encourage their flocks to stay home.
The weather may encourage more to shelter at home. Severe weather is expected on Easter Sunday. Meteorologists are tracking a powerful storm system that will bring widespread showers and storms throughout the Southeast with flooding expected in some areas.