Testingfg of Ads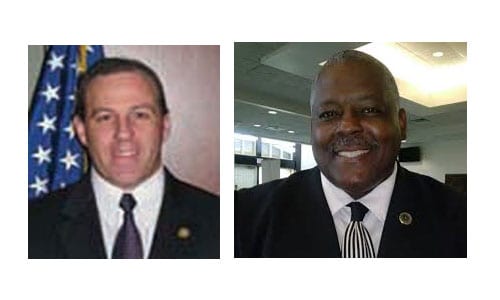 Veterans are invited to come out and learn about resources that are available to them at an upcoming town hall meeting.
Justice For Veterans will host a town hall meeting on Aug. 15, 6 to 8 p.m., at the Wesley Chapel Library, 2861 Wesley Chapel Road, Decatur.
Al Bocchicchio, director of the Atlanta Regional Office of the U.S. Department of Veteran Affairs, will discuss benefits and resources that can assist veterans and their families. Bocchicchio is responsible for administering benefits and services to the estimated 773,000 veterans, service members, their families and survivors living in Georgia. The Atlanta Regional Office administers approximately $1.4 billion in annual federal benefits, which include compensation, vocational rehabilitation and employment and loan guaranty.
"It's not often that you have the top official of the V.A. in this area coming to speak. We're glad to have him. We're hoping to pack the library," said U.S. Army Lt. Colonel Amos King, who heads Justice For Veterans. "Mr. Bocchicchio will be bringing staff with him to help veterans with their concerns and providing the latest information concerning vets out of the Administration."
King said the forum is a good opportunity for vets to meet with a top official.
"He'll (Bocchicchio) be taking questions from the audience. We're encouraging all veterans to come," King said.
King said Justice for Veterans is planning to host another veterans' informational event in the Atlanta area in the near future.
"We want to have it near the bus line so that it will be easy for veterans to attend," King said.
There is no charge to attend the Wesley Chapel Library event.