Testingfg of Ads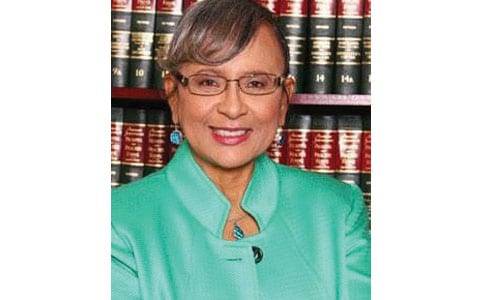 Written by Rockdale Clerk of
 Courts Ruth A. Wilson
In a concerted effort to make it easier for people to serve as jurors, the Rockdale Clerk of
 Courts Office is embracing technologies aimed at reducing wait times, paperwork, and trips to the courthouse.
We want jurors to have positive experiences with the courts. We recognize that while jury service is an important civic duty, it can be seen as an inconvenience, which is why we have implemented systems to foster better communication between jurors and our Office.
One of the major innovations in recent years was adoption of an electronic jury records management system, which makes it easier to form jury pools. The Jury Management System stores jury questionnaire information and runs a computer algorithm to create a random pool of qualified people. Prior to the electronic system, the selection process was paper-based, and Clerk staff would manually process questionnaire data using a time-consuming and labor-intensive process to form jury pools. The Jury Management System allows us to save prospective jurors' valuable time by only summoning those who have been selected for the next round of jury service.
Another innovation, the web-based questionnaire system, allows prospective jurors to complete jury questionnaires online rather than filling out paper forms and mailing them to us. Both prospective jurors and those chosen for pools can check their reporting status anytime online rather than calling the court or making a special trip to the courthouse. The next version of the questionnaire will be accessible on devices like iPhones and tablets.
We have had a great return rate for jury questionnaires since implementing the online questionnaire. Jurors really appreciate the ability to fill out questionnaires electronically and check their reporting status whenever they please.
In the future, we will pursue an Integrated Voice Response system, an automated messaging system that can send email alerts, phone calls, and text messages reminding jurors to fill out questionnaires or to show up for jury service. In the past, jurors were usually contacted by phone by Clerk staff, which meant wait times or missed voicemail messages.
We can now quickly notify jurors of last-minute cancellations, reducing the risk of jurors driving all the way to the courthouse to find out their service is no longer needed. The system does a great job at keeping jurors informed, especially in last-minute situations where it's impossible for our small jury staff members to make hundreds of phone calls hours before jurors are expected to report to the courthouse.
We have also implemented a jury kiosk system aimed at automating and speeding up juror check-ins for those who fail to complete the process online.
The kiosk is located near the jury assembly room and allows prospective jurors to quickly check in by scanning their summons letters. The kiosk will also prompt them to answer questions left incomplete in the questionnaires. Information entered into the kiosk is automatically uploaded into the Jury Management System, helping to keep contact information up-to-date and ensuring that notifications via questionnaire and the automated messaging system are sent to the correct email addresses and phone numbers.
The kiosk system relieves Clerk staff of manually checking all jurors into the Jury Management System. Court staff will still need to conduct manual check-ins for reporting jurors with personal emergencies or travel issues.
Kiosks are a huge time-saver for both jurors and court staff. Jurors appreciate that they aren't stuck waiting in long lines and we are always standing by ready to assist if there is a problem with the kiosk.
For those who prefer the traditional experience, we still offer the option of filling out paper questionnaires, speaking to actual people on the phone, and checking in manually. We find that more and more, people are gravitating to these new automated and web-based systems. Some have asked if we have a smart phone application for all these services, so there are always strides to be made in jury automation.
Throughout each month, Rockdale County's constitutional officers— sheriff, clerk of courts, tax commissioner and probate judge—discuss topics relevant to their respective offices.