Testingfg of Ads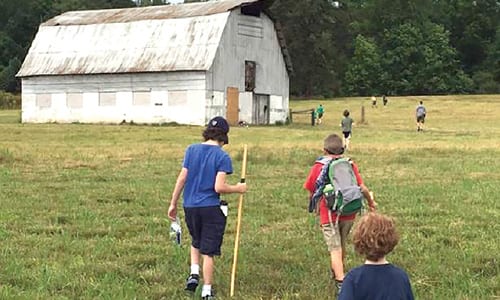 To kickoff National Park Week and National Junior Ranger Day on April 21, the Arabia Mountain Heritage Area Alliance will present its first-ever Junior Ranger Ramble. Great for the entire family, the event encourages kids ages 5 and up to discover the Arabia Mountain National Heritage Area through guided and self-guided activities at many of our partner sites from 10 a.m. until 4 p.m.
The adventure begins at the Davidson-Arabia Mountain Nature Preserve where families will pick up a passport with a schedule and self-guided activities including hikes, birdwatching, nature study and more. After checking in, families can ramble at their leisure at sites across the National Heritage Area including AWARE Wildlife Center, Panola Mountain State Park, the Monastery of the Holy Spirit, Vaughters' Farm, Historic Lithonia and Flat Rock Archives.
 Participants who complete five activities will become official Arabia Mountain National Heritage Area Junior Rangers and will be sworn in during a ceremony at the Davidson-Arabia Mountain Nature Center at the end of the program. Junior Rangers will receive a badge, certificate and a special prize. Accommodations will be made for anyone who completes the activities and cannot attend the ceremony.
 The Ramble begins with check-in at the Davidson-Arabia Mountain Nature Preserve. Registration is $5 and the first 50 kids to sign up will receive a Rambler's Discovery Kit that includes tools to aid in exploration.
Pre-registration for Junior Ranger Rambler is encouraged online at https://juniorrangerramble.brownpapertickets.com.
 To download the passport and complete activities on your own, visit http://arabiaalliance.org/juniorrangerramble. 
 For more information about Junior Ranger Rambler or the AMNHA Junior Ranger Program, contact Sarah Lisle, Director of Interpretation, at sarah@arabiaalliance.org or 404-998-8384, ext. 6.