Testingfg of Ads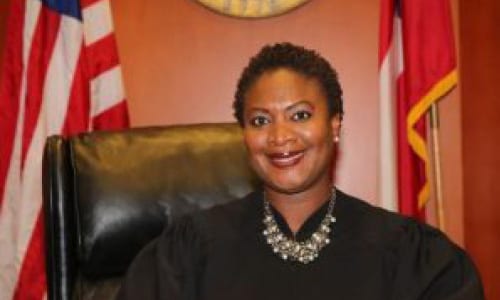 State Court Judge Kiesha R. Storey will host the Summer Teen Victim Impact Program (TVIP) presentation on Thursday, July 12, 5:30-7 p.m., in Courtroom A of the DeKalb County State Court Traffic Division, 3630 Camp Circle, Decatur.
The quarterly TVIP meetings, hosted by Judge Storey, are being  held to raise awareness of the dangers of speeding, distracted driving, failing to wear seat belts, and other risky driving behaviors among teens and young adults.
Courts and prosecutors in many jurisdictions send attendees to TVIP for traffic citations in addition to Department of Driver Services-approved driver improvement courses.
For more information, visit www.tvip.org. Participants may register online or in person at the event. There is a $40 fee for attendees who need a certificate of attendance for court purposes, but individuals may attend for free if they do not need a certificate.