Testingfg of Ads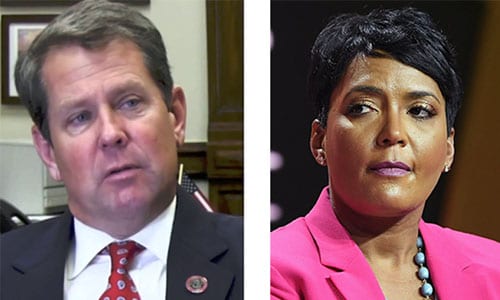 Gov. Brian Kemp and Atlanta Mayor Keisha Lance Bottoms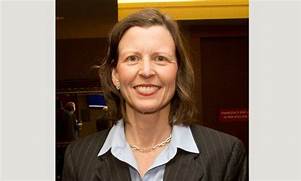 Fulton County Superior Court Judge Kelly Ellerb
State of Black Georgia stages protest over Kemp's attempts to  "silence"  Bottoms
ATLANTA – The State of Black Georgia is participating in a week-long call to action in response to the lawsuit Gov. Brian Kemp filed against Atlanta Mayor Keisha Lance Bottoms and the City Council over how to respond to COVID-19.
The group of supporters abruptly ended its press conference at the Georgia Capitol this morning after learning that Fulton County Superior Court Judge Kelly Ellerbe is recusing herself from the case.
Ellerbe was set to hold the first hearing in the matter at 11 a.m. today, July 21, but the proceeding was canceled, according to the Georgia Attorney General's Office. The case will be reassigned to a new judge and the state will seek another hearing. No other details were released, The Atlanta Journal-Constitution reported.
Former State Rep. Dee Dawkins-Haigler, co-convener of the State of Black Georgia, who was live with protestors for Day 2 of a weeklong demonstration against Kemp, marched to the governor's office after receiving the breaking news that Judge Ellerbe was stepping down. Dawkins-Haigler and some of the protestors demanded to see the governor but was told she would need to get on his schedule and that would take four to five days.
Dawkins-Haigler vowed to continue the protests planned for this week, saying the citizens would not be bullied and the protests would continue daily at 10 a.m. at the Capitol this week.
On Monday, the group had hand-delivered a letter to Kemp's office opposing the injunction he filed against Mayor Bottoms. The gag order seeks to restrain Mayor Bottoms from issuing press statements or speaking to the public in regards to mandating that citizens wear masks.
"While the world is experiencing racial divide and civil unrest like never before, we will not stand by and allow the Governor to use these tactics to further divide us while denying Mayor Bottoms of her First Amendment rights," stated Rep. Sandra G. Scott, Georgia State House Representative of District 76 and Co-Convener of The State of Black Georgia. "To single out Mayor Bottoms and attempt to take away her free speech rights is unconstitutional. Mayor Bottoms has our full support and the support of Black women statewide."
Dawkins-Haigler praised Mayor Bottoms' stance in mandating protection for the public from the coronavirus pandemic.
"Mayor Bottoms, who is bravely fighting COVID-19, along with her family, has shown courage under fire as the leader of one of the nation's largest and fastest growing cities. She wisely used her executive order powers to enforce necessary protocols for community health and safety as COVID-19 numbers continue to grow in Georgia. We are calling on Gov. Kemp to rescind his lawsuit and injunction against the mayor and implore him to reconsider his current hands-off stance to mandate a statewide mask policy, flatten the curve and save the lives of more Georgians."
Dawkins-Haggler said the Week of Action will be held daily at 10 a.m., July 20-24. COVID-19 protocols will be enforced for participants. All attendees are asked to wear masks and practice social distancing. The public is invited to join the following for the demonstrations:
Tuesday, July 21
The 6th Episcopal District of the A.M.E. Church, Elected Officials, and other Clergy Leaders
Wednesday, July 22
Men's Day w/Elected Officials Social & Civic organizations, Fraternities, masons, motorcycle clubs, etc.
Thursday, July 23
Women's Day with Elected Officials, Social and Civic Organizations, Sororities, Eastern Stars, etc.
Friday, July 24
Community/Social Justice Activists, Clergy
For more information, contact Dee Dawkins-Haigler at 404-998-3034.