Testingfg of Ads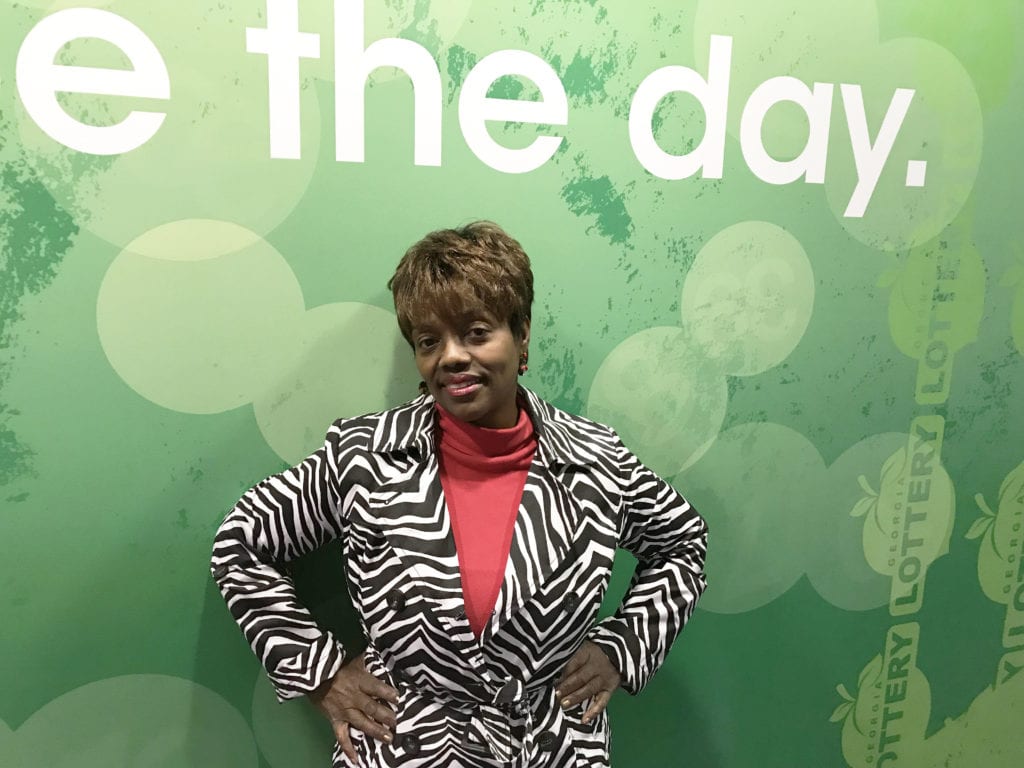 A lucky Jonesboro resident has won the chance of a lifetime. Margo Wright, 65, was selected randomly to win two free tickets to the biggest football game of the year in the Georgia Lottery's Big Game Showdown second chance promotion.
From Oct. 22 to Nov. 28, players were able to enter Mega Millions tickets into the Big Game Showdown for a chance to win two free tickets to the exciting professional football championship game taking place in Atlanta Feb. 3, 2019.
Winners were selected randomly in weekly drawings.
Wright was the winner of the promotion's Nov. 16 drawing.
According to the retired accountant and self-proclaimed football fanatic, she was in disbelief when she received the phone call from Georgia Lottery officials.
"I was sitting in my car in the Publix parking lot, and I just started screaming," she said. "I couldn't believe it."
For Wright, the experience is bound to be a memorable occasion.
"To live in Atlanta and get to go to the first big game held in the new stadium, it's a really good feeling," she said.
The mother of three claimed her prize last week at Georgia Lottery headquarters.
The fun isn't over yet, however.
The final drawing of the Big Game Showdown promotion was Dec. 4.
One winner will be selected randomly to win a pair of free tickets to the Feb. 3 big game.
For more information about the Big Game Showdown, including official rules, drawing dates, and winners, please visit www.biggameshowdown.com.