Testingfg of Ads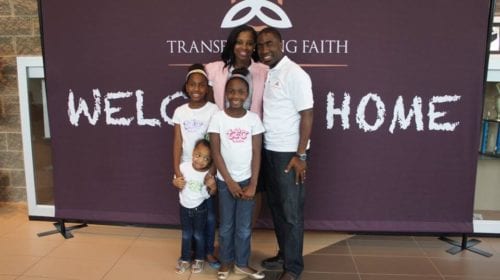 Join us this Sunday, July 9, 9 a.m., at Transforming Faith Church, organized by Lee and Robin May.
We will be holding our 2nd worship service of the summer at Southwest DeKalb High School, 2863 Kelley Chapel Road, Decatur (Performing Arts Auditorium).
Come worship with us. Come see what is going on with this phenomenal ministry experience. Come hear how God will TRANSFORM this generation for Christ. Come partner with us to change lives and to change communities.
Kids' church offered from Kindergarten to 5th Grade. Be on time. Service won't last all day! We were out in an hour and a half last service!
Check us out online: Transforming Faith Church