Testingfg of Ads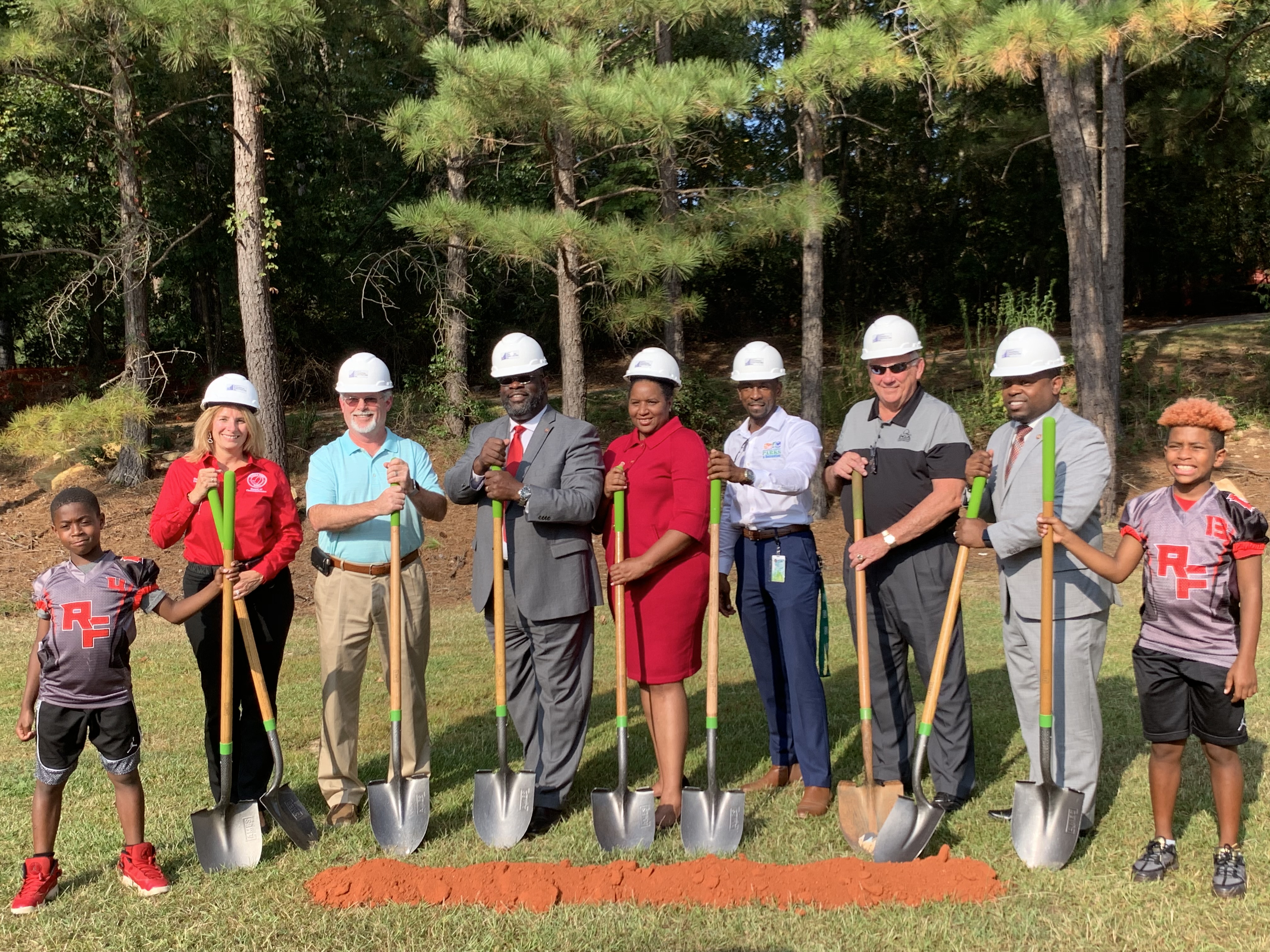 By Mackenzie N. Morgan
Staff Writer
Johnson Park is getting a facelift. Rockdale County officials and community leaders recently held a groundbreaking ceremony fon Sept. 9.  The county is upgrading the facility's gymnasium and natatorium areas. The expansion will cost approximately $2.8 million and will be funded with special purpose local option sales tax dollars (SPLOST).
The renovations, handled by Lichty Commercial Construction, Inc., will include a new gymnasium with an indoor walking track, offices, a weight room, a pool deck expansion with team meeting rooms as well as renovations to convert existing storage space into a family changing area with lockers and shower rooms.
"I am pleased with the substantial renovations coming to fruition at the Johnson Park Recreation Center," said Sue Sanders, Director of Rockdale County's Recreation and Maintenance Department. "The transformation of the center will help us advance our goal of revitalizing recreational spaces in the county to provide additional opportunities for our citizens to participate in our programs."
Andrew Hammer, Rockdale County Deputy Director of Recreation and Maintenance, said he is looking forward to the renovations, in particular the center's new indoor track.
"We have hundreds of people who walk our trails at Johnson Park and this will allow people to walk indoors when weather does not permit use of the outdoor trails," said Hammer. "This will be the first of its kind in Rockdale County."
Hammer said that county officials have been planning the renovations since 2011. The work is scheduled for completion July 2020.
Johnson Park will continue to operate during the construction period, Sanders said. Johnson Park Recreation Center is located at 1781 Ebenezer Road, Conyers.  For updates and more information, follow @rockdaleparks or call 770-278-7529.