Testingfg of Ads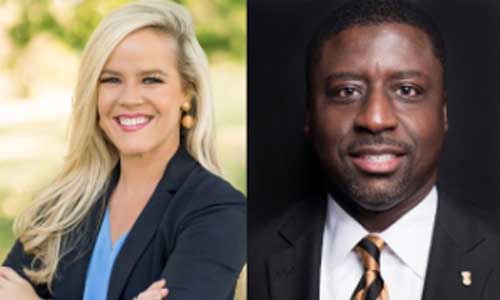 Councilwoman Madeleine Simmons and John J. Funny 
The City of Brookhaven has approved a resolution to establish a Social Justice, Race and Equity Commission.
"In light of recent unrest and demonstrations, we felt it necessary to not only start a conversation, but also enact a framework that will result in real action," said District 3 Councilwoman Madeleine Simmons, who is spearheading the effort on behalf of the Council. "We need a forum to have open conversations on race, diversity, social justice and equity.  I look forward to the Commission's discussions, proposed initiatives and recommendations."
The Council also appointed John J. Funny as chair of the Social Justice, Race and Equity Commission. Funny serves on the City's Planning Commission and the board of the Brookhaven Police Foundation.
"It's important to have an avenue for meaningful conversations and change now," said Funny, who came up with the idea for the Commission. "I'm humbled to accept the role of Chair for this Commission and look forward to conversing and working with all residents of Brookhaven. I'm very grateful to live and serve in what I believe is an inclusive city, but we can always get better."
The Social Justice, Race and Equity Commission will include representatives from the faith, education and business communities, all ages from teens to seniors, and Brookhaven Character Area geographic locations. Commission members will be presented to the council for appointment at the council meeting on Oct. 13.
Areas that the Commission will review include the City's Vision and Mission Statement and Charter, policies and procedures, public engagement and communication outreach, and the Brookhaven Police Department's use of force policy, oversight and accountability.
Click here for more information about the Commission and how to apply to serve.