Testingfg of Ads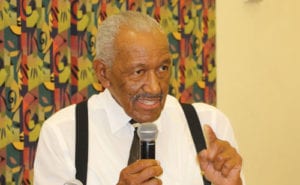 John Evans has resigned as president of the DeKalb County NAACP branch effective July 16 to focus on his non-profit organization, Operations Lead.
Teresa Hardy, 1st vice president, will take the reigns as president adhering to the organization's constitution and bylaws. Cherry Willis, 2nd vice president, will become 1st vice president, and Zepora Roberts, 3rd vice president, will become to 2nd vice president.
"We are honored to have been under Mr. Evan's leadership for over 16 years and send many blessings as he continues to fight for the people," said Hardy.