Testingfg of Ads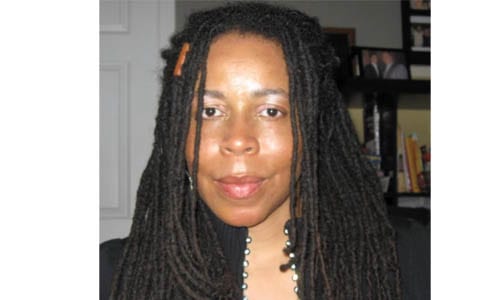 Stonecrest Mayor Jason Lary has appointed Iris Settle as the city's first Chief of Staff/Chief Liaison Officer in the Mayor's Office.
Lary announced the appointment at the July 13 City Council meeting. In her new role, Settle will serve as the mayor's spokesperson in helping to clearly deliver his vision, in addition to assisting with making sure the needs of the deputy city manager, staff and city council are met.
"She will deal directly with the council on my behalf," Mayor Lary said.  "I recognize that I need some assistance in communicating with the council and she brings a unique skill-set in helping me to manage in that respect."
Settle said she is looking forward to serving in her new capacity.
"I will make sure, to the best of my ability, that I serve the needs of council, in terms of making sure that they have the information that they need from you and from the city so we all can win," Settle said in thanking the mayor. "We are a team. We are a family and I'm so happy to be in a position where I can help."
Settle joined the city in March 2019 as Executive Assistant to the Mayor and Deputy City Manager. Shortly after coming aboard, Settle co-launched the Stonecrest Cares initiative with Lillian Lowe, an administrative assistant in Zoning and Planning to provide information and resources to the local community in the wake of the COVID-19 pandemic. Through the initiative, the city provided thousands of protective masks to assist hospital workers at Emory Hillandale Hospital, other essential workers in the city and residents.
"COVID-19 hit and we were getting bombarded with calls coming in to the city's call center with people who wanted information on where to turn for various things," said Settle. "Stonecrest Cares was born. We did the masks giveaway to assist hospital workers at Emory Hillandale Hospital and the community at large."
Before joining the city of Stonecrest, Settle worked in the private sector for over 29 years in marketing, management, recruitment and training in the fields of insurance, risk management, financial services where she ran her own companies, Envision Marketing Systems, LLC and her non-profit Community Outreach of America, Inc.
Settle is a doctoral candidate at the University of Sedona, Arizona. She is pursuing a degree in metaphysical science. Settle received a master's in Educational Administration and in Middle School Education from Miami University in Oxford, Ohio in 1983, She received a Bachelor of Arts degree in Middle School Education from Bennett College for Women in Greensboro, NC in1981.
Settle is a native of Charleston, S.C.