Testingfg of Ads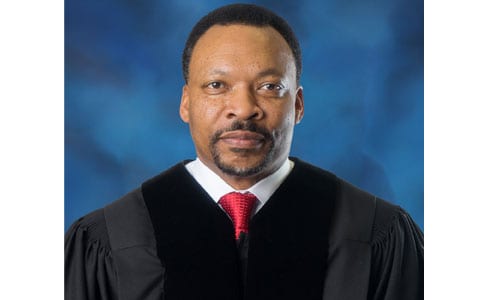 By Judge Clarence Cuthpert, Jr.
Probate Judge
I recently had the pleasure of having a Salem High School student shadow me for a day. When I received the request, I questioned whether she would really be interested in the daily operations of the probate court. However, after meeting her, I quickly realized that she had a thirst for knowledge and lots of questions to assist her with making decisions about her future.
According to the student, someone recommended me to her as a person she should shadow. Although I am not sure who this person was, I am honored that they deemed me worthy to influence a young, impressionable student. The student had already established her goals which include attending a college or university majoring in political science, and upon completion of her undergraduate degree, she plans to attend law school and ultimately practice domestic law. She was full of questions pertaining to the practice of law in general and my experiences as a practicing attorney for 20 years, as well as my time serving as Probate Judge. She also sat through a probate court hearing listening attentively to details that increased her arsenal of questions. I was especially honored when she asked for my opinion on various issues our young people face as a part of everyday life. I listened intently to ensure that my answers were responsive to her questions and provided the guidance she was seeking.
While I will not disclose all the information given to the young lady, I did tell her that she must set goals, develop a plan to achieve those goals, and take the necessary steps to put her plan in motion. Because until her plan is activated, it is nothing more than a dream. I also advised her to study hard, develop good time management skills, and surround herself with other young people who aspire to be leaders as well. We must be cognizant of the fact that our words can provide encouragement for young people as they pursue their dreams. Moreover, if we impart the level of knowledge and professionalism they are seeking and have the intended impact, our young people just might aspire to be like us.
As citizens and residents of Rockdale County who our young people look up to, we must accept the responsibility for molding and mentoring them. It is frequently said that "To whom much is given, much is required." Therefore, when we are called upon to serve as role models for our youth to help mold their futures, we must answer the call. Many of us have our own children, grandchildren, youth groups or organizations, church families, non-profits, etc., that keep us very busy. However, in addition to those obligations, we cannot forget about the youth in our community.
In his unforgettable hit, "The Greatest Love of All,"George Benson sang, "I believe the children are our future, teach them well and let them lead the way…."
As elected officials, ministers, leaders in the community and citizens of Rockdale County, let us step up when we are called upon to assist our youth in reaching their full potential. A small investment of time today could result in dynamic leaders of our community tomorrow.