Testingfg of Ads
The city of Stonecrest's newly-elected mayor, Jason Lary, and the five-member Stonecrest City Council will be sworn in together on May 1, 7 to 9 p.m., at the Mall at Stonecrest, officials have announced.
DeKalb County Judge Ronald Ramsey will perform the inauguration, which will be a ceremonial event for all but one of the newly-elected leaders. Rob Turner, who went on a previously-scheduled vacation after he won the April 18 runoff, will take the oath of office and sign his paperwork for the first time. The others were sworn in during two private ceremonies that were held a few days after the results were certified by DeKalb elections officials.
The new council members—Jimmy Clanton (District 1), Rob Turner (District 2), Jazzmin Cobble (District 3), George Turner (District 4) and Diane Daniels Adoma (District 5)—will each represent 10,000 residents in the city of 50,000. Voters passed a referendum on Nov. 7, 2016 to create the new city in Southeast DeKalb County, joining Dunwoody, Brookhaven and Tucker as the newest cities formed in DeKalb.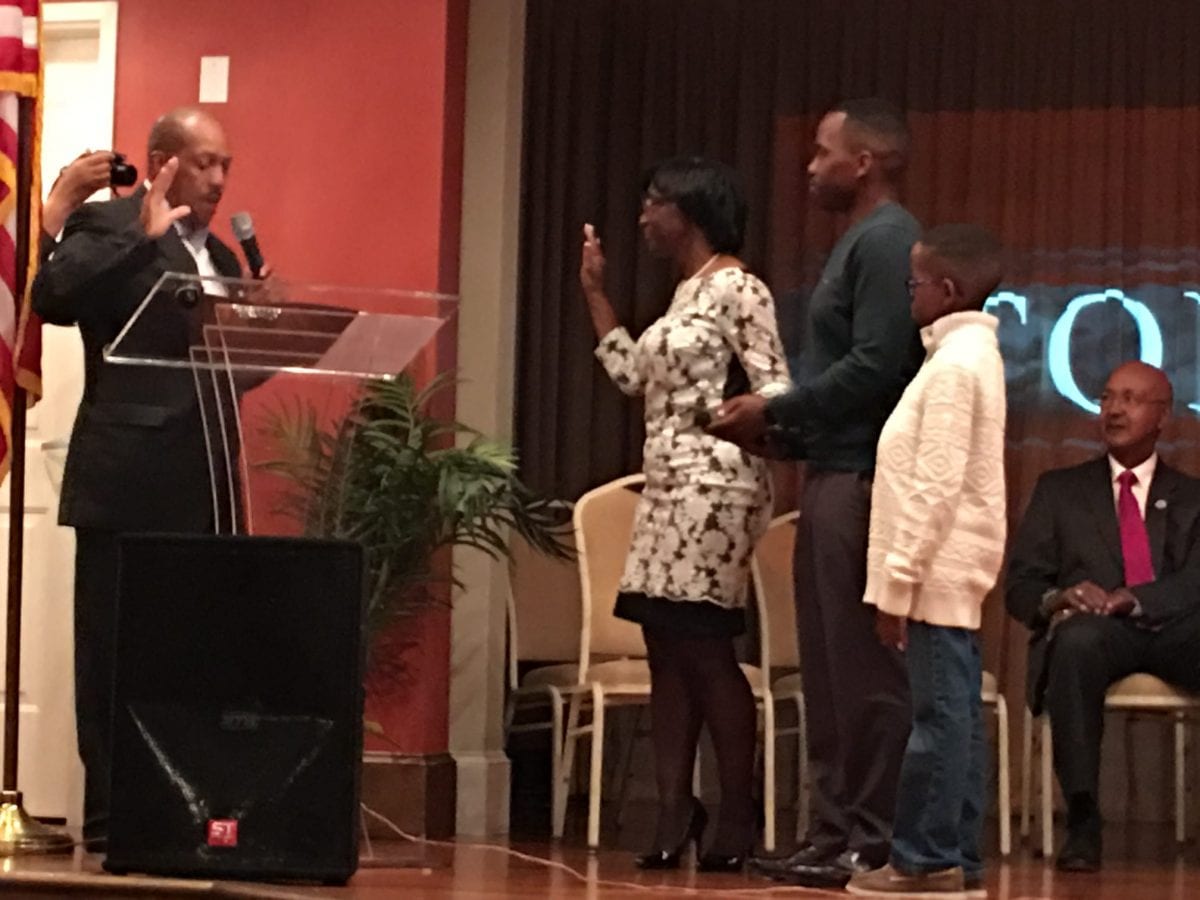 Run-off winners Diane Daniels Adoma (District 5) and George Turner (District 4) were sworn in on April 24 during a private ceremony performed by DeKalb County Judge Ronald Ramsey at the Allen Entrepreneurial Institute. Adoma was joined by her son, James Augustus, and grandson, Kingsley Augustus. Turner was joined at the swearing-in by his wife, Patsy.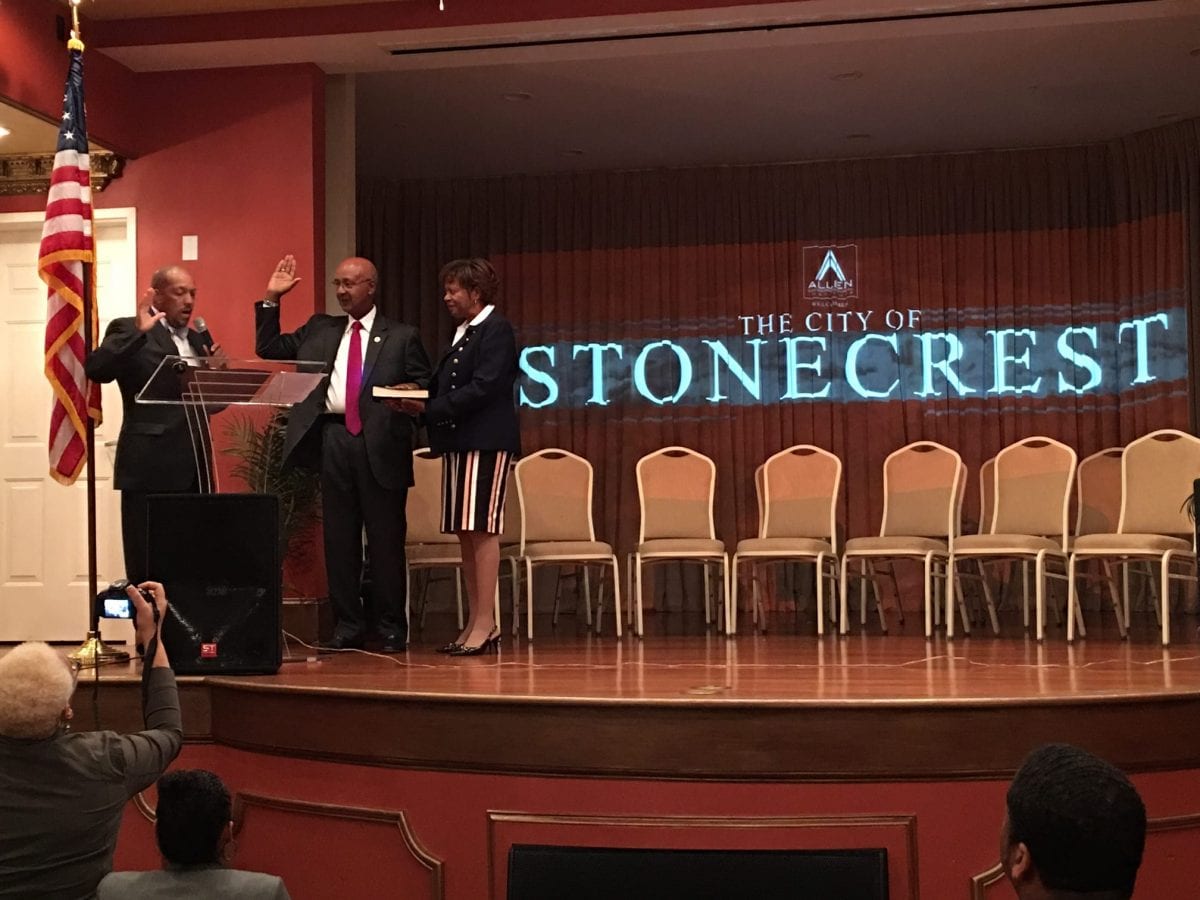 "We really appreciate the citizens of this corridor giving us a shot at self governance. We will not disappoint them," said Lary. "I'm predicting we will be the economic boom of the Atlanta regional area."
Cobble, who is serving as coordinator for the inauguration, said the program will include honoring the Governor's Commission on Stonecrest and thanking those who have worked to make the city a reality. The commission has been responsible for setting up the structure for the new city.
"We're going to honor the commission and some others. We just want to show appreciation to those who have been involved, and we will have some light refreshments," said Cobble.
The city council plans to hold its first meeting on May 8, 9 a.m., at the Stonecrest Library. Lary said the new city does not yet have a permanent home and meetings will be held at temporary locations.
Meanwhile, council member Adoma, said she is preparing to have her first town hall meeting with constituents. She plans to meet around the second week in May at Arabia Mountain High School, one of three schools located in her district.
"During my campaign, I told the citizens of the 5th District of the City of Stonecrest that I would be ready on Day 1 to serve them, and to get to work," said Adoma. "…The citizens of District 5 are expecting me to represent them and I am ready to work."