Testingfg of Ads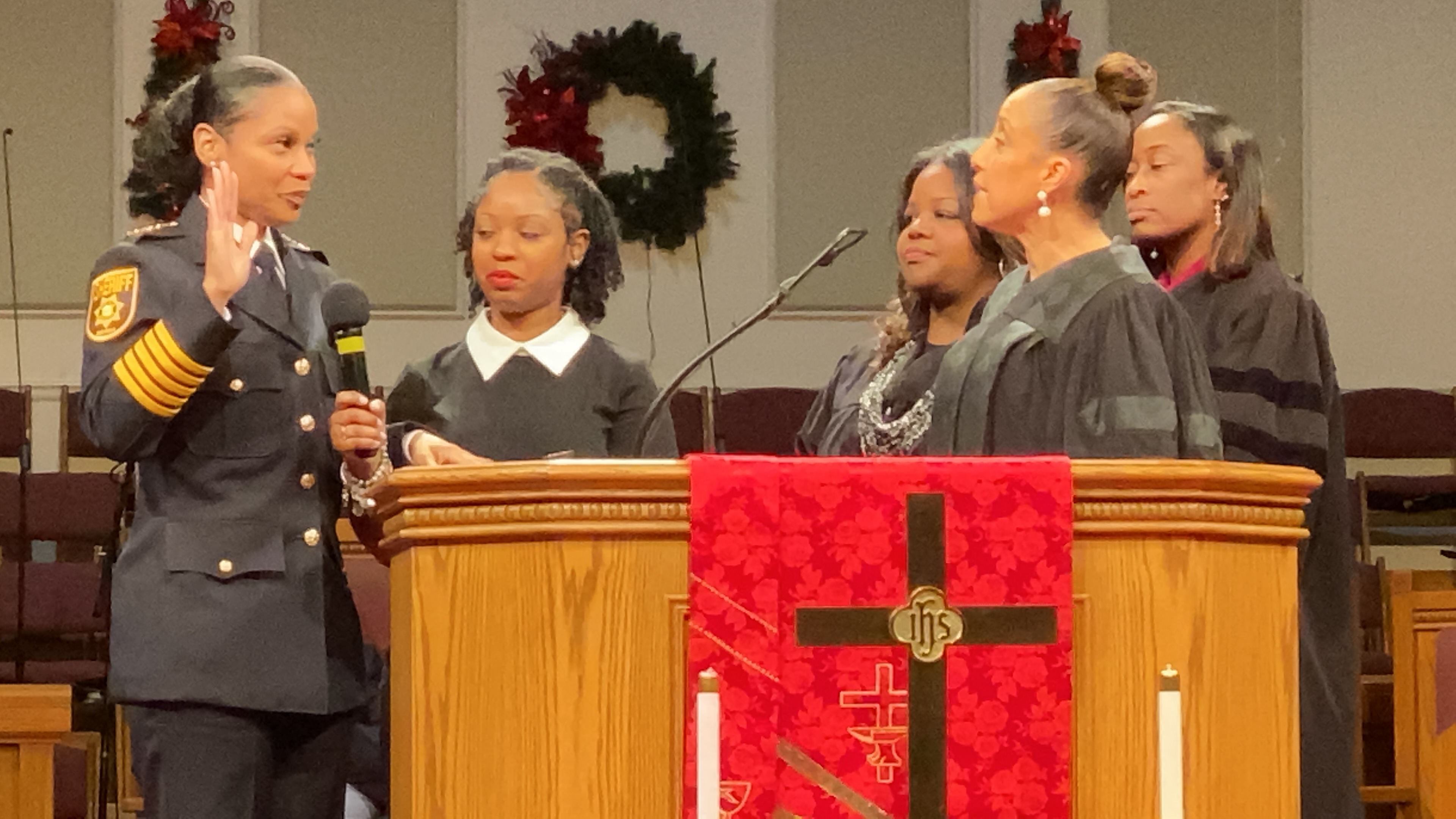 Inauguration of Melody M. Maddox, DeKalb County Georgia's 50th Sheriff
Melody M. Maddox was sworn in as DeKalb County's 50thSheriff, the first woman to hold the office, on Dec. 16 at St. Philip A.M.E. Church in Decatur.
Three African-American women administered the oaths: Judge Penny Brown Reynolds administered the Loyalty Oath; DeKalb County Superior Couit Judge LaTisha Dear Jackson administered the Oath of Office and DeKalb County Superior Court Judge Asha Jackson administered the Constitutional Oath.
The Rev. William D. Whatley, senior pastor of Saint Philip A.M.E. Church, welcomed guests, family and friends to the ceremony. Bishop Reginald T. Jackson, 6thEpiscopal District A.M.E. Church, performed the invocation.
Indira K. Woodward paid a special tribute to her mother, Sheriff Maddox. Brayden, Leilani and Nasir, Maddox's grandchildren, and her God-grandson Jibril, led the Pledge of Allegiance.