Testingfg of Ads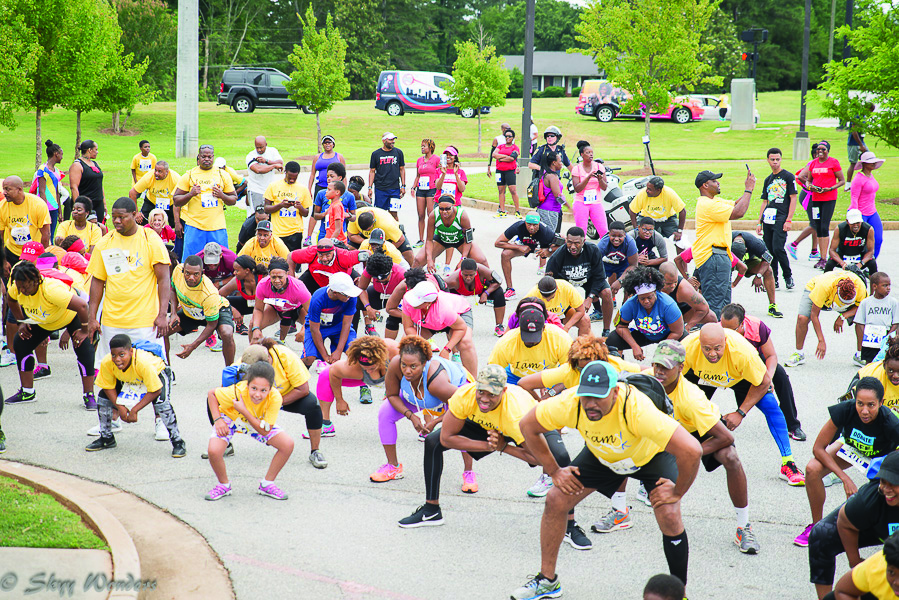 David Manuel is preparing to host his third annual I AM a Father 5K event for fitness, family fun and fathers.
The event, which will be held at the Porter Sanford Performing Arts Center in Decatur on Fathers' Day weekend, June 17, focuses on health and wellness, youth development and mentoring, and family engagement.
Manuel says the event has expanded and includes an inaugural event that will be held in his hometown of Birmingham, AL on June 3, at 8:30 a.m. The race starts at Kelly Ingram Park, winds through downtown and returns to the park. The festivities include live entertainment.
When the 5K is held in Atlanta on Father's Day weekend, participants can expect a big celebration as well. Stepp Stewart, live entertainment from local artists, vendors, and a Health Expo offering free screenings are planned.
Last year, more than 500 attended the event. Manuel is hoping to surpass the number this year.
Manuel said he launched the 5K with the goal of strengthening families one mile at a time.
"You constantly hear that Black men abandon their family; they don't pay child support, they are abusive or are in jail," said Manuel. "Although some of this is true, I want to celebrate the fathers for their loving and powerful relationships."
The event is not only about strengthening families, but uniting organizations focused on mentoring male youths and strengthening the family unit. Proceeds from this year's event will benefit Let Us Make Man and the Leadership Academy of the DeKalb County Chapter of the 100 Black Men of America.
To register for the I Am a Father 5K, visit www.iamafather5k.org.