Testingfg of Ads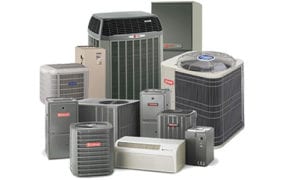 The National Sustainable Energy Group (NSEG), a leading African-American-owned HVAC Distributor based in Lithonia, has signed a Master Merchant Agreement with 1st Franklin Finance to provide HVAC loans for borrowers with moderate credit. 
The program is designed to allow homeowners with a moderate credit score an opportunity to secure financing to purchase a new HVAC unit based on the mandatory EPA phaseout of the R-22 refrigerant commonly known as Freon. 
This will also be a game changer that provides HVAC financing for homeowners who have Freon-based HVAC units that are 10 years or older, outdated and non-functional HVAC units that need replacing. 
"It is easier and cheaper to get a $50,000 luxury car loan than it is to get $5,000 personal loan to replace an outdated or non-functional HVAC unit for homeowners with a moderate credit score," said Percy Brooks, CEO of the NSEG. "Our goal is to streamline the process to qualify homeowners to purchase new HVAC units through our approved HVAC preferred contractors' network. This includes licensed HVAC contractors that sell Goodman HVAC systems which is our preferred HVAC partner." 
Brooks said NSEG expects to sell upwards of 7,500 HVAC units to homeowners across metro Atlanta over the next two years.  
Homeowners will be able to qualify for financing based on special underwriting requirements, which include:
• Length of homeownership 
• Income 
• Debt to income ratio 
Homeowners who have a credit score in the mid-500's or higher are urged to apply for this once-in-a-lifetime HVAC financing opportunity.  
1st Franklin provides a range of options for our customers who have had past "bumps in the road" with regards to credit. 
"We understand things happen and we are here to help," said Andy Streb, director of marketing and business development.  
NSEG has replaced over 5,000 HVAC units through its initial partnership offering with Georgia Power across metro Atlanta.  
"We are asking that homeowners save this article and share it with family, friends, church members, neighbors and co-workers. This opportunity doesn't happen often," said Brooks. 
"Currently, over 85% of our clients have been African-American female homeowners from South DeKalb, Rockdale, Cobb, Gwinnett, Douglas, South Fulton City of Atlanta and Clayton counties.
 "We are looking forward to collaborating with Homeowner Associations, faith-based community, local government municipalities and homeowners."
For more information, contact NSEG at 404-218-6445 or visit the website at www.hvachomesystem.com.